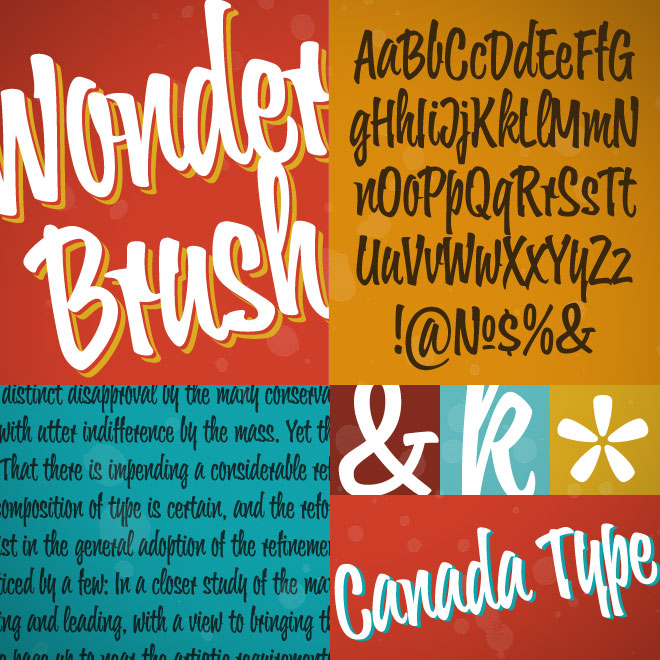 Wonder Brush appears to be a straightforward narrow upright brush script. But it really is made of malleable rubber. Take it into a program like Adobe Illustrator, set something, stretch or squeeze, shear or warp, slant or transform… just play with it like they used to do in the 70s and 80s. You will soon discover that this font really is a big old top hat, and it's up to you and your mischief to pull rabbits or geese out of it.
HoneyBee by Laura Worthington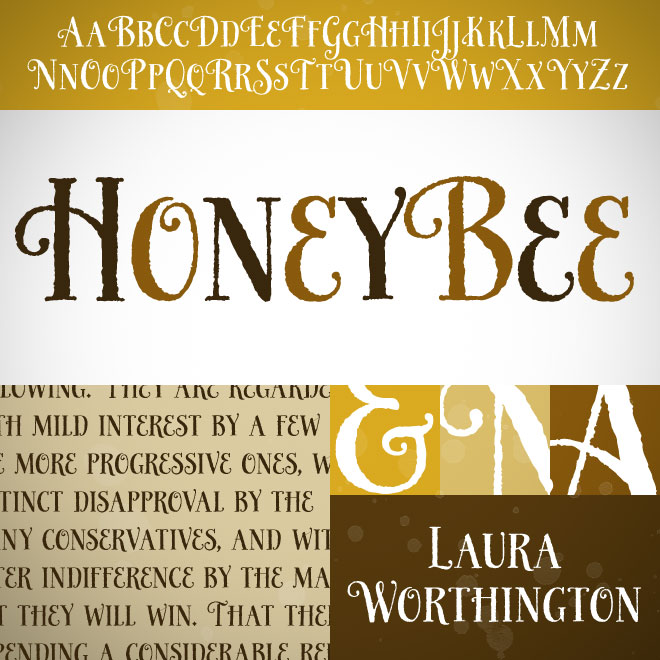 HoneyBee - a hand drawn, casual typeface well suited for headlines, packaging and for anything that calls for the look and feel of handwriting.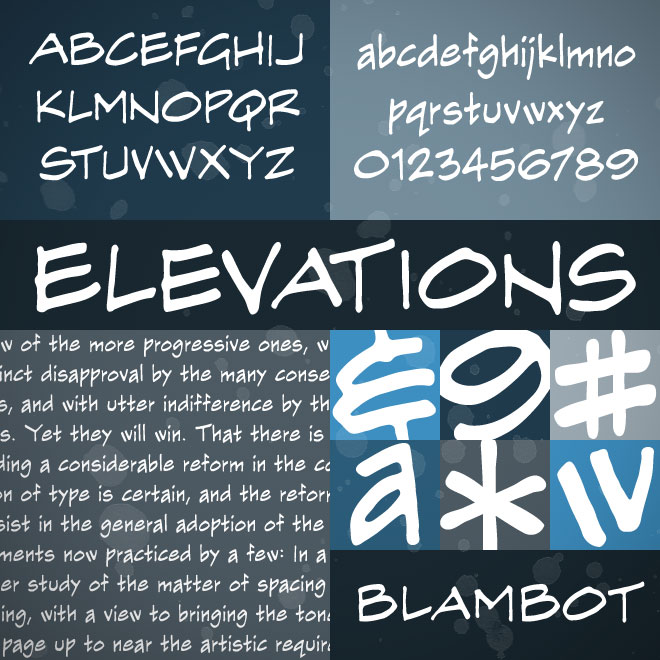 Elevations BB is inspired by the hand lettering of architects and engineers. It comes with Regular, Italic, Lowercase, and Lowercase Italic. The Opentype Regular and Italic versions contain auto-ligatures to make any two identical, adjacent letters look slightly different for a more hand-lettered look.
Marcus by Wilton Foundry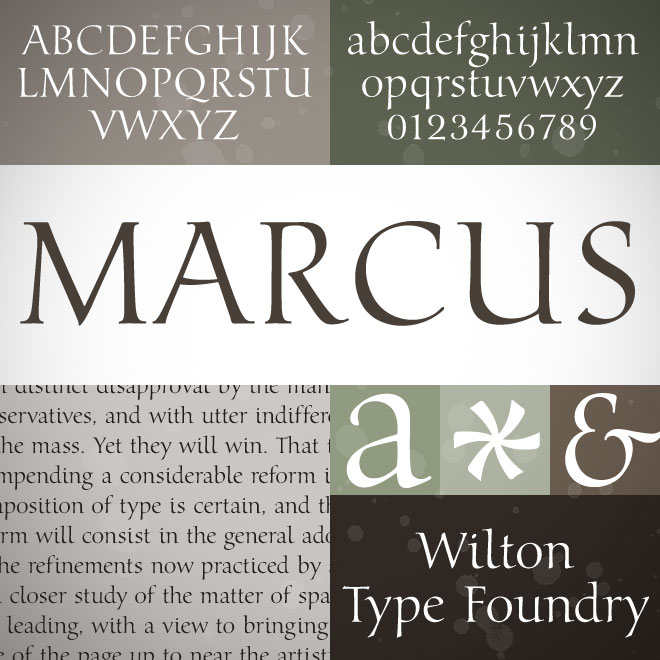 Marcus was inspired by the notion that the working drawings of the Trajan letters were created by brush. In Marcus you will see glimpses of brush and chisel, producing a refined end-result that is a timeless interpretation of the Trajan column's exquisite letterforms.
Spade by Canada Type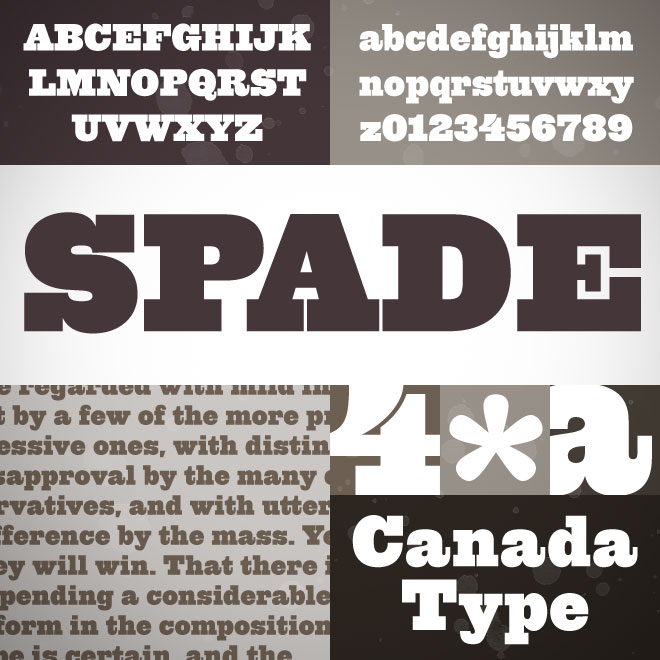 It's big. It's very big. Spade is a double whammy of pure slab footprint, sharp and soft, cowboy and cowgirl, country and western, shot and chaser, settlement and new frontier. It's also quite modern in many aspects, not the least of which are the many curvy alternates included, and the smooth flow of the biform shapes when used with the main caps.


Typographic
Posters


Dear
Jessica

Water
Calligraphy
Tricycle

Typographic Posters is a showcase of hundreds of creative posters. A treat of type inspiration.

The Society of Design in Pennsylvania went to great lengths to invite designer Jessica Hische to speak at their event.

Artist Nicholas Hanna built a tricycle that writes Chinese characters on the ground as he pedals.