Ollie by Schizotype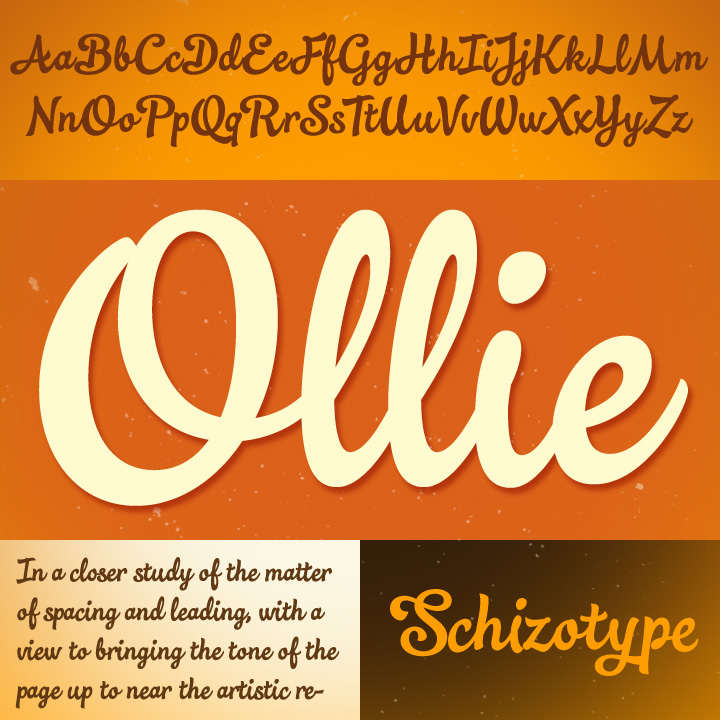 A casual signage script whose friendly, bouncy exterior belies a heart of unbelievable, sophisticated OpenType programming.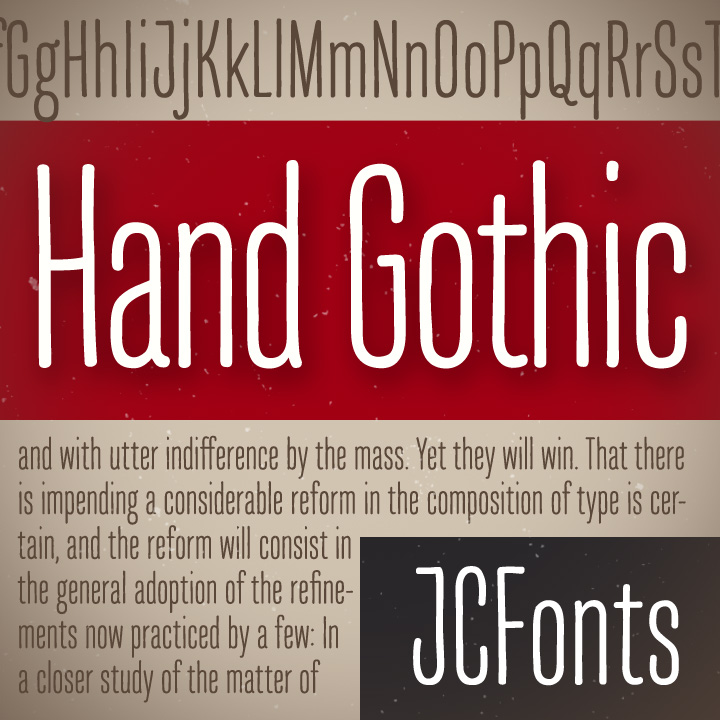 Hand Gothic is one of the nicer condensed handdrawn typefaces we've added recently. It is available in two weights and makes a great web headline face.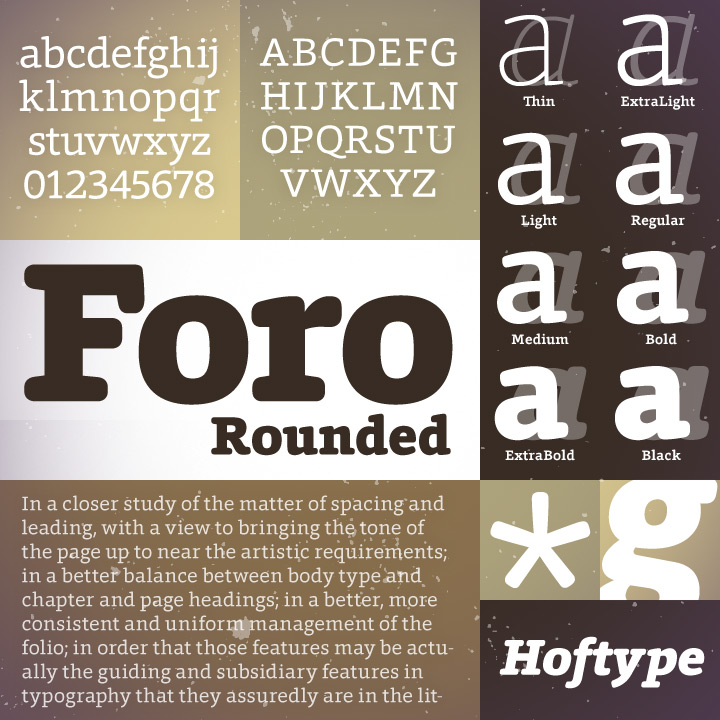 Foro Rounded is the softer sister of the successful Foro family from Hoftype. High production value, broad language support and useful OpenType features make this family a winner.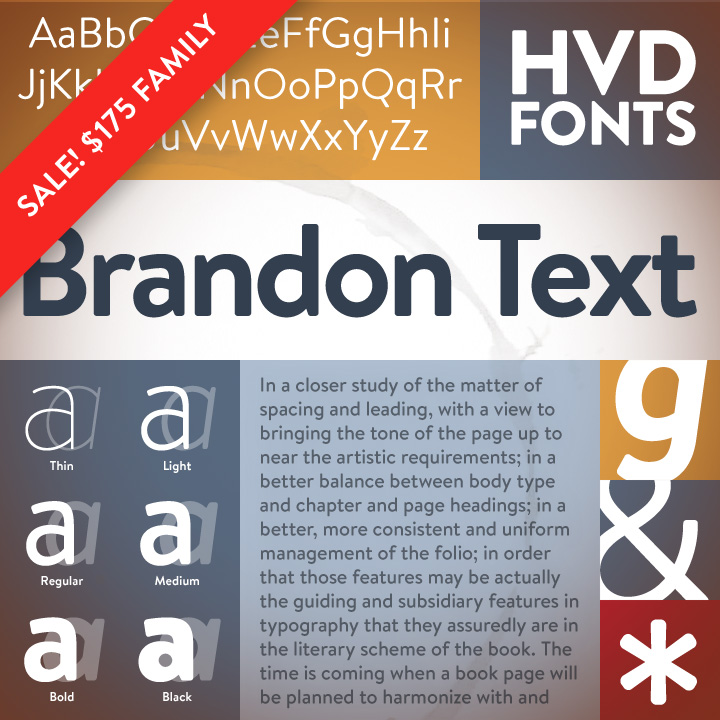 Brandon Text is the companion of the famous Brandon Grotesque type family. It has a higher x-height than the Grotesque version and is optimized for long texts, small sizes and screens.

NEW!

By Laura Worthington

2 fonts for $25 ( 50% off! )

By Yellow Design Studio

6 fonts for $29 ( 25% off! )

By Yellow Design Studio

4 fonts for $25 ( 25% off! )

By Graviton

4 fonts for $8 ( 90% off! )

NEW!

By Borges Lettering & Design

2 fonts for $79

NEW!

By K-Type

6 fonts for $35

Stately
Symbol Font

Signs For
The Homeless

I Love
Harriet

Stately is a font and CSS combo system that makes it easy to create a custom map of the United States. Each state can be styled independently and stays sharp as a tack as it scales.

Signs for the Homeless is a wild Tumblr by artists Kenji Nakayama and Christopher Hope, who exchange cardboard signs from homeless people with beautiful hand-painted ones.

Jackson Cavanaugh of The Okay Type Foundry built one of the most impressive web font specimens we've encountered. This one-page showcase of his Harriet font family is a feast for the eyes.