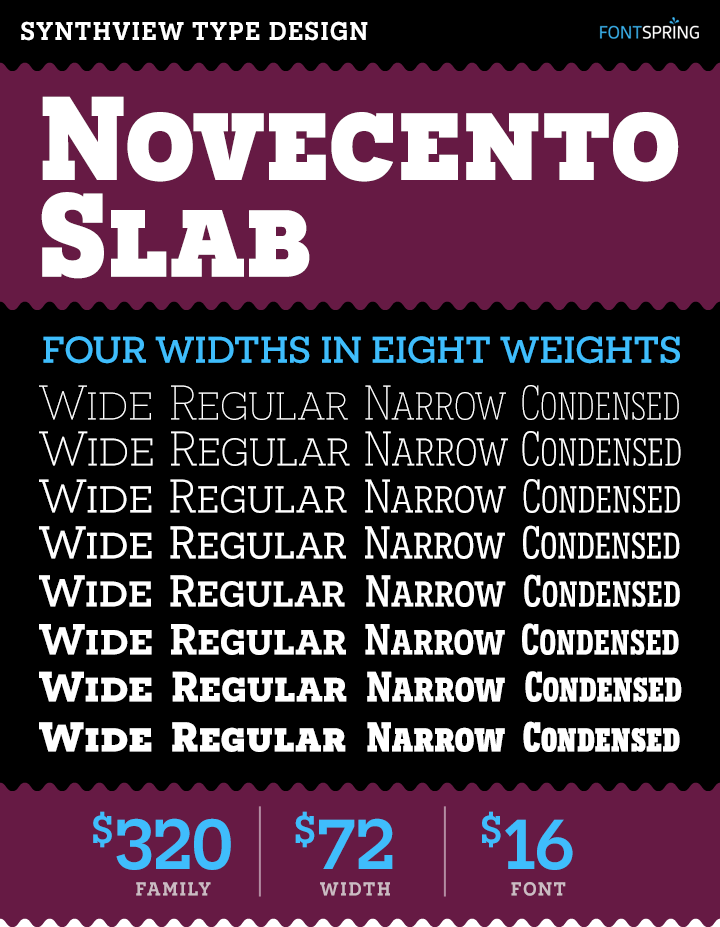 The "slab serif" companion of the super popular Novecento Sans is perfect for headlines, visual identities and short sentences, both in big and small sizes. Novecento Slab family comes in 32 styles, speaks 76 latin-based languages, has 590 glyphs and 16 stylistic opentype features for advanced typography.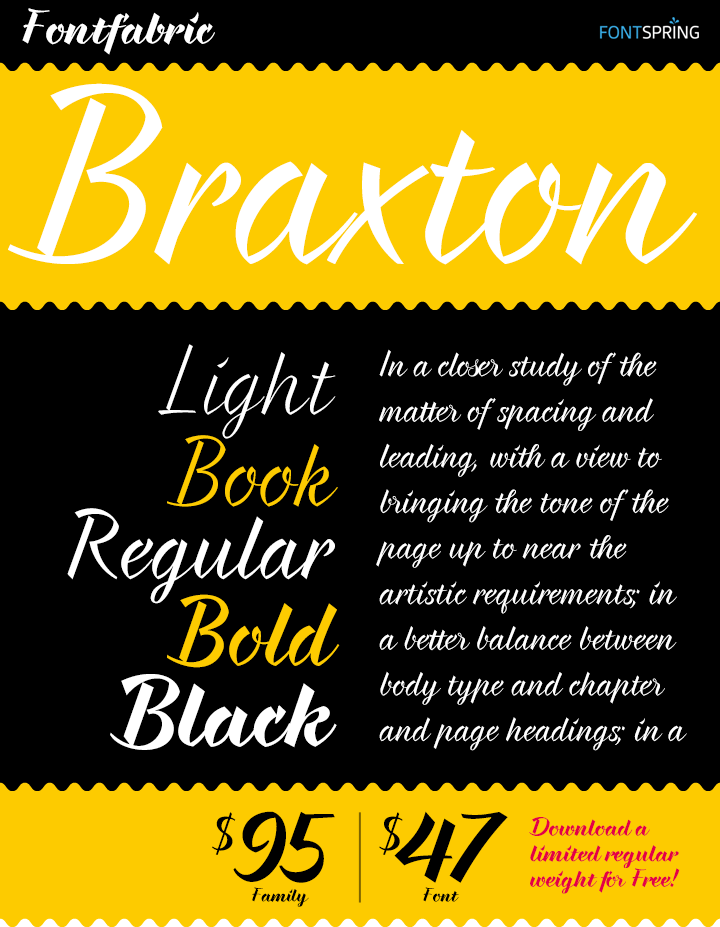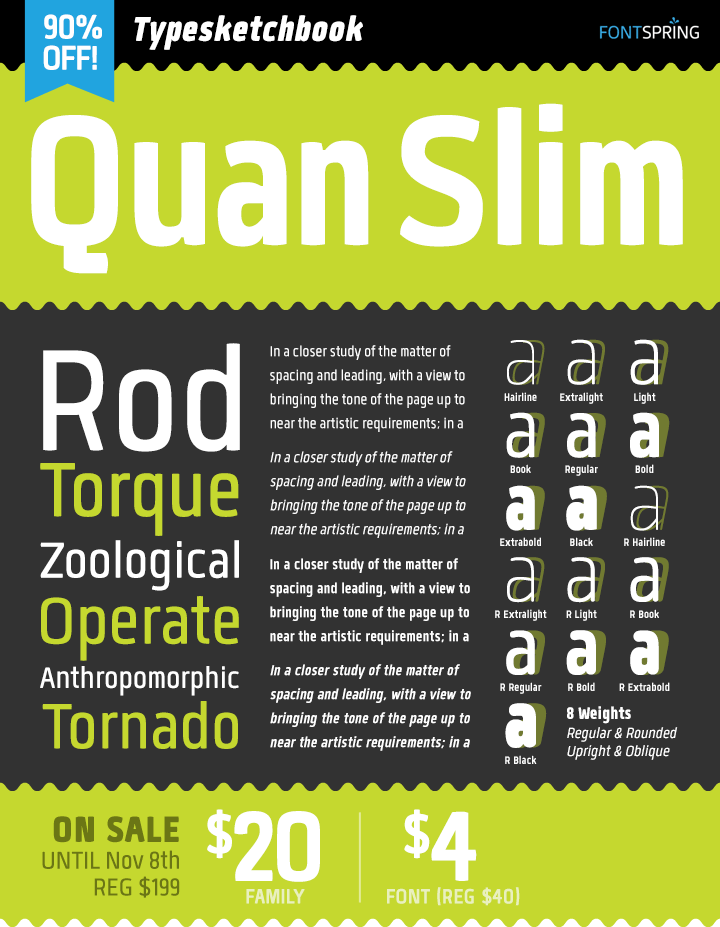 Brush Up by Pintassilgo Prints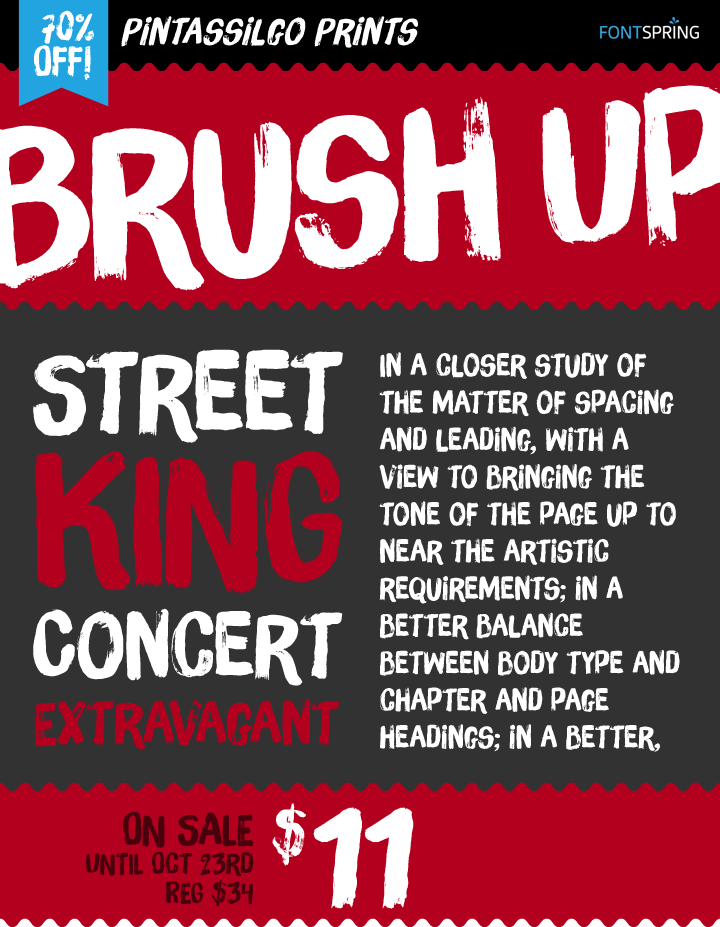 The cool handpainted typeface swiftly painted on paper and carefully translated into a font, fits tons of purposes... Just brush'em all!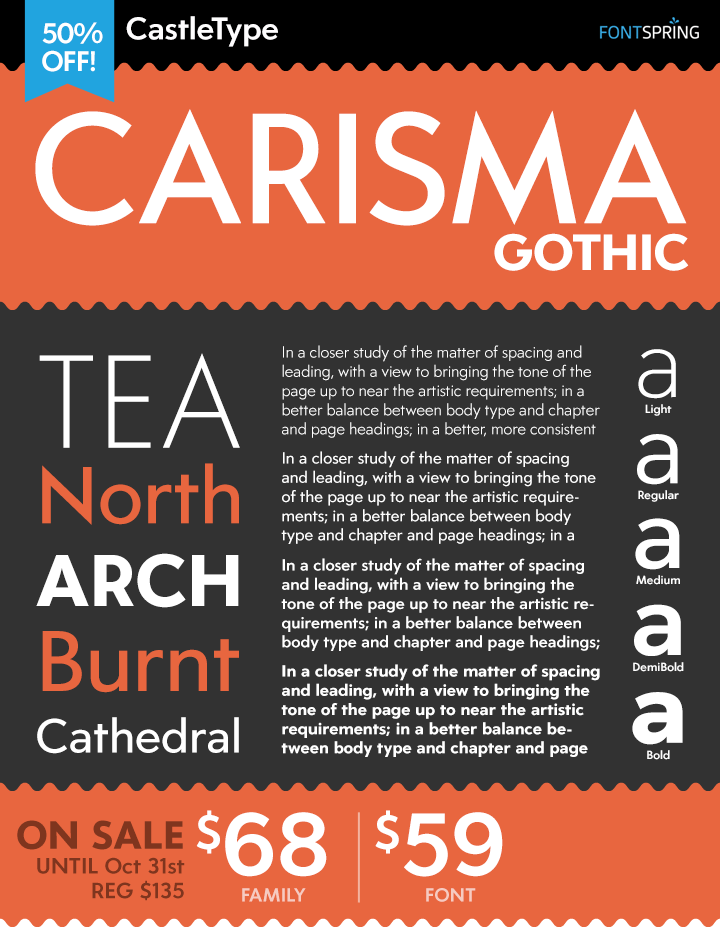 Get this sophisticated sans serif font by Jason Castle at half price. Carisma combines the elegance of classic capitals, the simplicity of clean-cut geometric lowercase and the warmth of sensuous curves. It is the perfect typeface for an understated, modern and sophisticated look.

"Fontspring continues to be an utter breath of fresh air in the otherwise foetid miasma that is the font licensing world."
- Dan Burzynski, moo.com
"You guys are truly fantastic and remain my favorite place to send clients for purchasing fonts. Thank you for your generosity and your speedy reply!"
-Al Gonzalez, Mentha Designs
" I just wanted to compliment you on a great website. It is easy to navigate, looks good and works. Well done! "
-Markus, ProfiVideos
Tell us about your Fontspring experience!

| | | |
| --- | --- | --- |
| | | |
| Another tool in your responsive website arsenal should be FlowType. This Javascript automatically adjusts font sizes and line heights based on line length giving you perfect character count per line at ANY screen width. | Enjoy scrolling? fontwalk.de is for you. FontShop put together this fun demonstration of several typefaces using a host of HTML/CSS/Javascript. You should kill a few minutes here during lunch. | Texter is an incredible Javascript/Canvas demonstration that uses letters as paint. As you move the cursor, the size and direction of the text flows with your motions. A really fun diversion and tech demo. |