Welcome to Fonts from the Vault, where we spotlight fonts that we feel deserve more attention. If you're looking to set yourself apart in design by having high quality fonts that aren't over-used, this is the place for you. Like our Fontface newsletter, this is brand new. If you have suggestions, reply to this email and I'll read them all. Enjoy!

John Giardiniere, Fontspring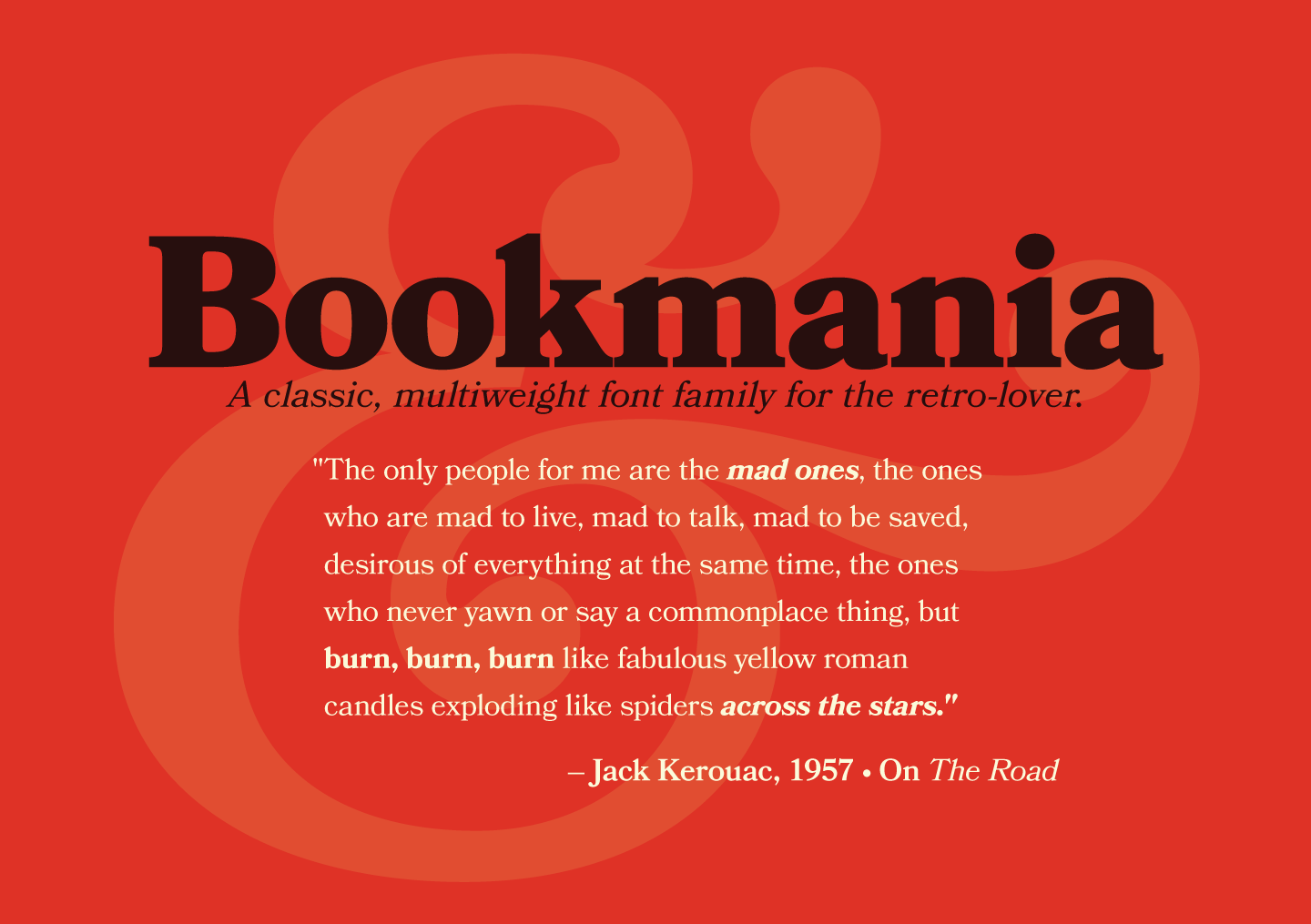 Bookmania by Mark Simonson Studio
This week's theme is lesser known fonts from well known foundries. You probably know Mark Simonson for his incredible Proxima Nova but it's far from his only well designed font. Bookmania takes its inspiration from the 60s, specifically Bookman Oldstyle. It's a fantastic retro serif, packed with OpenType features to add even more style. The amount of swashes alone is staggering!
Tenso by exljbris
Jos Buivenga, of exljbris fame, is a master of text and display fonts. His Museo families can be found everywhere, and his Questa collaboration has been a top seller on Fontspring since it was launched. Lesser known is Tenso. It's a much more friendly and playful sans, which is why we actually use it on Fontspring as a our header and navigation font. If you want to see it in use, look no further than our site. It's on sale until October 7th and has a regular weight available for free.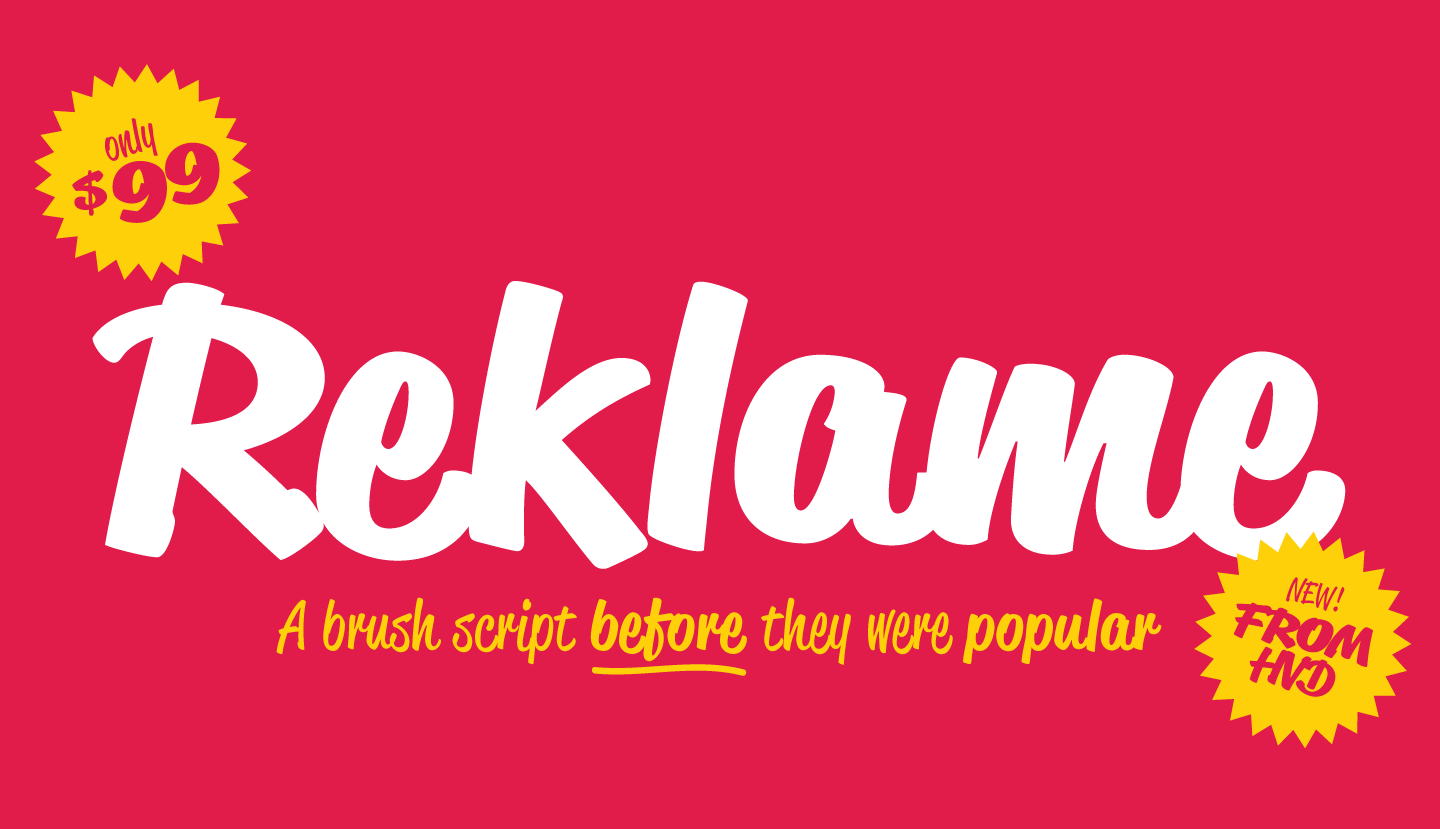 Reklame Script by HVD Fonts
Known best for Brandon Grotesque, HVD Fonts also branches out into other styles, like he did a few years ago with Reklame Script. A big chunky brush script that really stands out in design, Reklame was a bit before its time, and didn't see the widespread use it deserves. Do something a little different than the thin handwriting you see used so often these days!