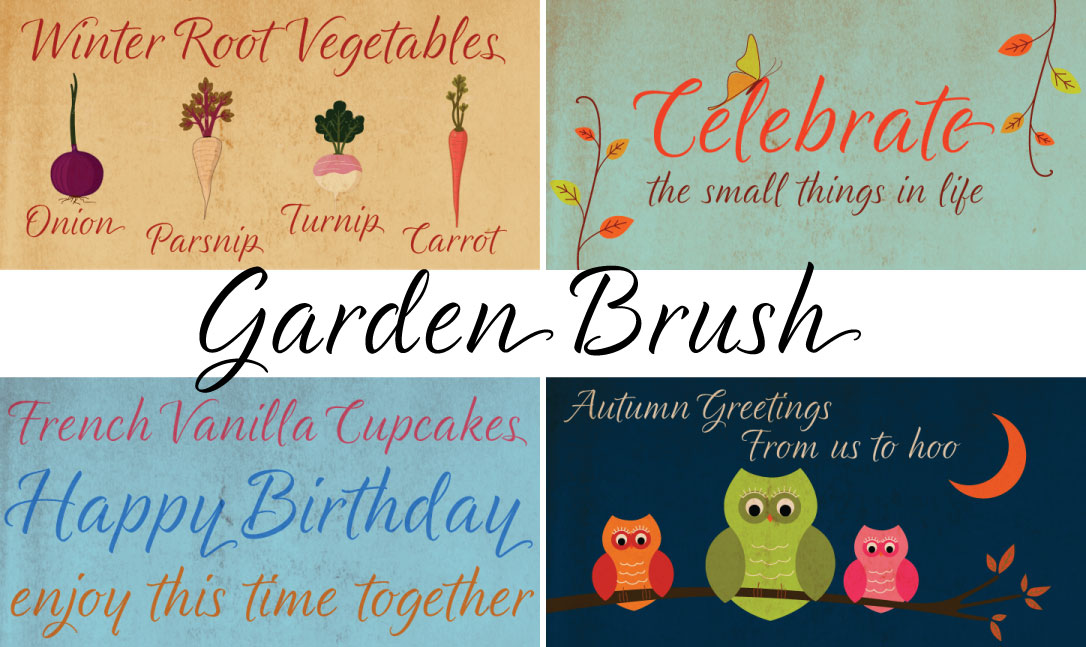 Garden Brush by Blue Vinyl Fonts
While Pen fonts are all the rage right now, there's something to be said for a high-quality pointed brush style without all of the variation that a pen font simulates. Including some really nice swashes and end caps, Garden Brush by Blue Vinyl is a versatile font that works in a variety of situations, especially when you care more about legibility.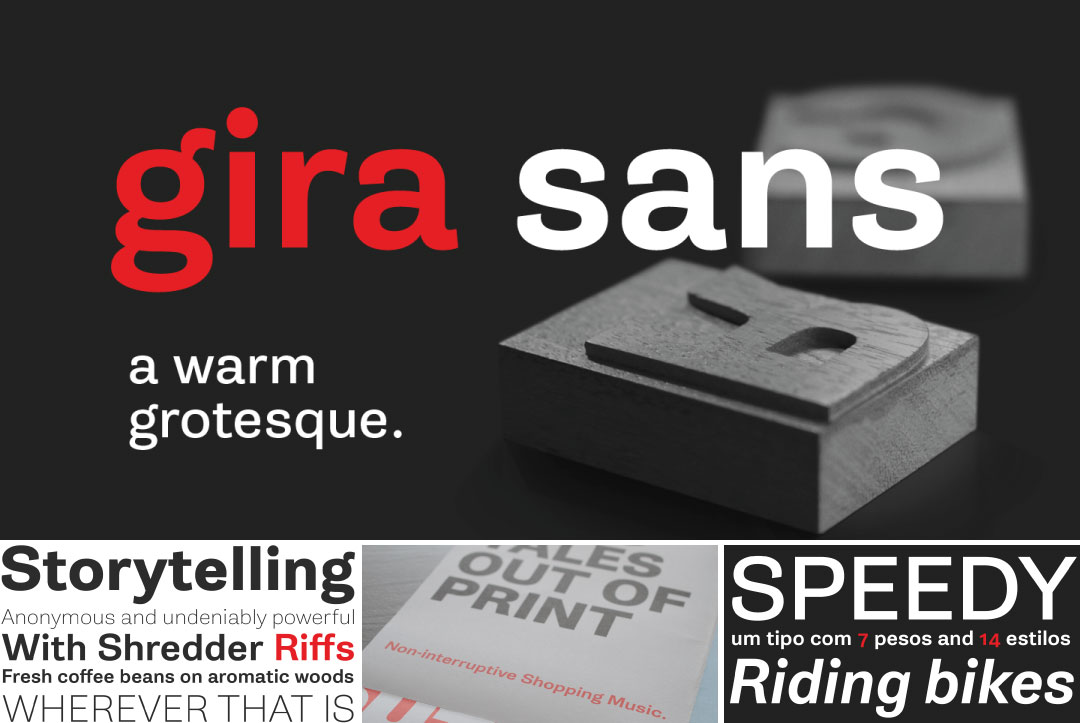 Gira Sans by Rui Abreu
Another fantastic offering from Rui Abreu, Gira Sans is a modern variant of a grotesque Sans. Its large x-height makes it especially applicable in text for smaller screens like phones. You probably already have a great sans or two already, but this would make a fine addition to your toolbox.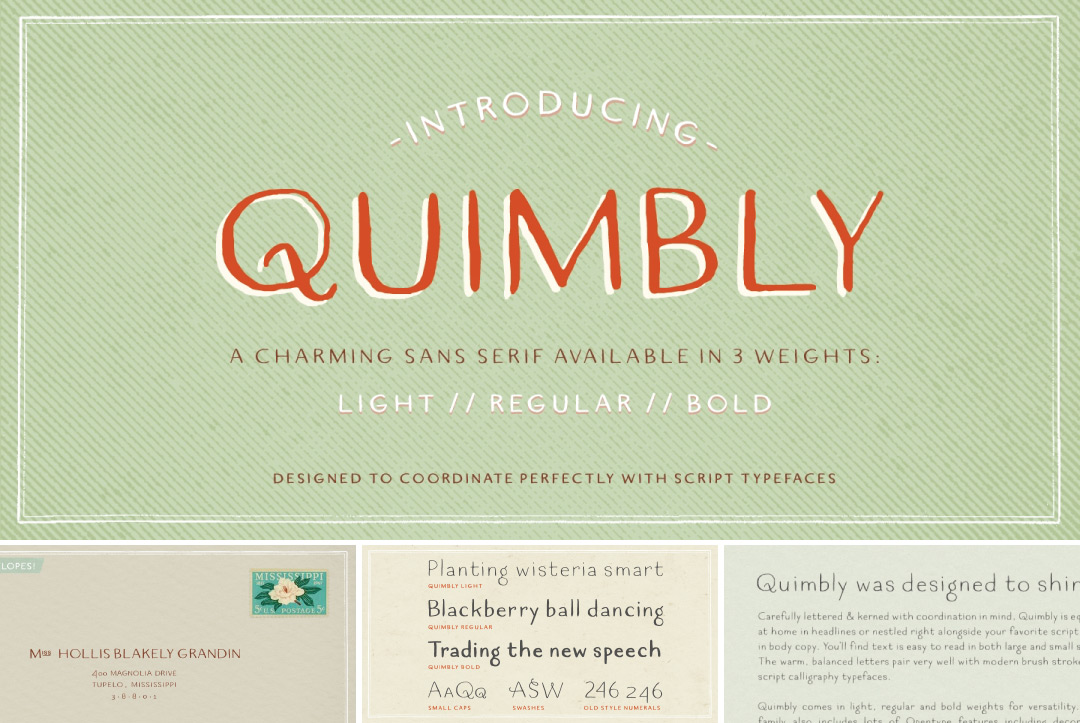 Quimbly by Magpie Paper Works
Sometimes a font gets lost in the shuffle, and this past month at Fontspring, Quimbly did. It's got charm though, and is part of a new hand lettering trend that we wholly endorse. I especially like Quimbly at small sizes, those looking for a font for wedding invitations or programs with lots of text, look no further!