Not signed up for our newsletter? Head here to get all this in your inbox.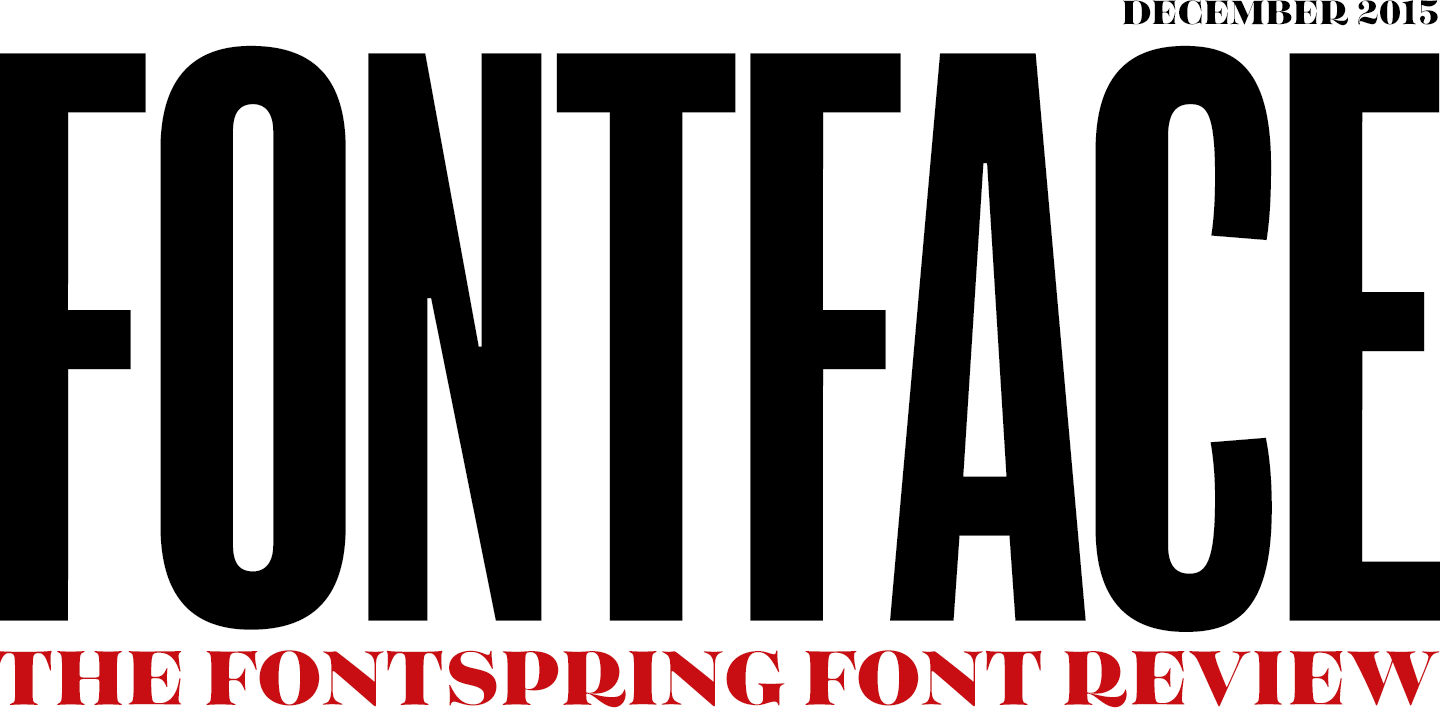 BW Stretch
by Branding with Type

$50

BW Stretch is an incredibly useful condensed sans with a quirky personality hiding in the OpenType features. Definitely consider its utility as distinct from its hidden eccentricity (and it is a steal at $10 a font)!
Now $34.50 Reg $69

Laura, currently on a retro jag, impresses us again with a delightful, sign painterly, typographic kit. The family includes three lovely scripts, three uprights, and three slants with an included dingbat set of design elements.
Blend
by Typesenses

$159

Blend is another kit in that new genre of classy-fun. It includes 21 fonts, the bulk of which are various uprights with chromatic overlay options. The signature font, however, is the lovely script style. This set also includes dingbats to coordinate with your design.
Now $276 Reg $460

Some fonts were meant to be loud and in front, while others are designed to blend in, and make text as clean and readable as possible. Submariner by Marin Santic is the latter. Build for reports and other tightly packed text, it's the perfect font to go undetected, like the vessel its named after.

| | | |
| --- | --- | --- |
| Now $19 Reg $95 | | Now $29.50 Reg $59 |
| | | |
| --- | --- | --- |
| Now $12 Reg $120 | | Now $30 Reg $200 |

| | | |
| --- | --- | --- |
| | | Tobias Frere-Jones just announced the release of his first retail family since he went solo. And it is a sharp, beautiful humanist sans. We don't sell his fonts, but this is a noteworthy release. |
| | | |
| --- | --- | --- |
| | | Craig Eliason, a professor at the University of St. Thoma spent the last seven years writing a pangram every single day. He just wrote his last one, number 2,000. Wow. |
| | | |
| --- | --- | --- |
| | | Fontdeck was launched in 2010 to serve cloud-based web fonts. But like WebInk, it didn't survive the marketplace. We've always believed in self-hosted fonts, and you, dear customer, seem to agree. |

Fontspring, 3906 Concord Pike, Wilmington, DE 19803