Fontspring Newsletters
Subscribe to our newsletters for new font deals and news.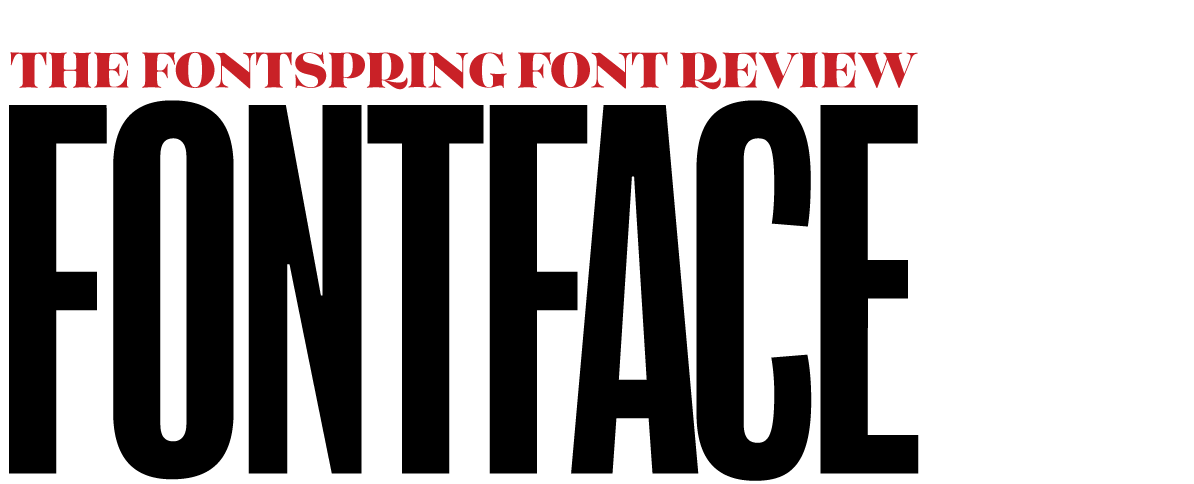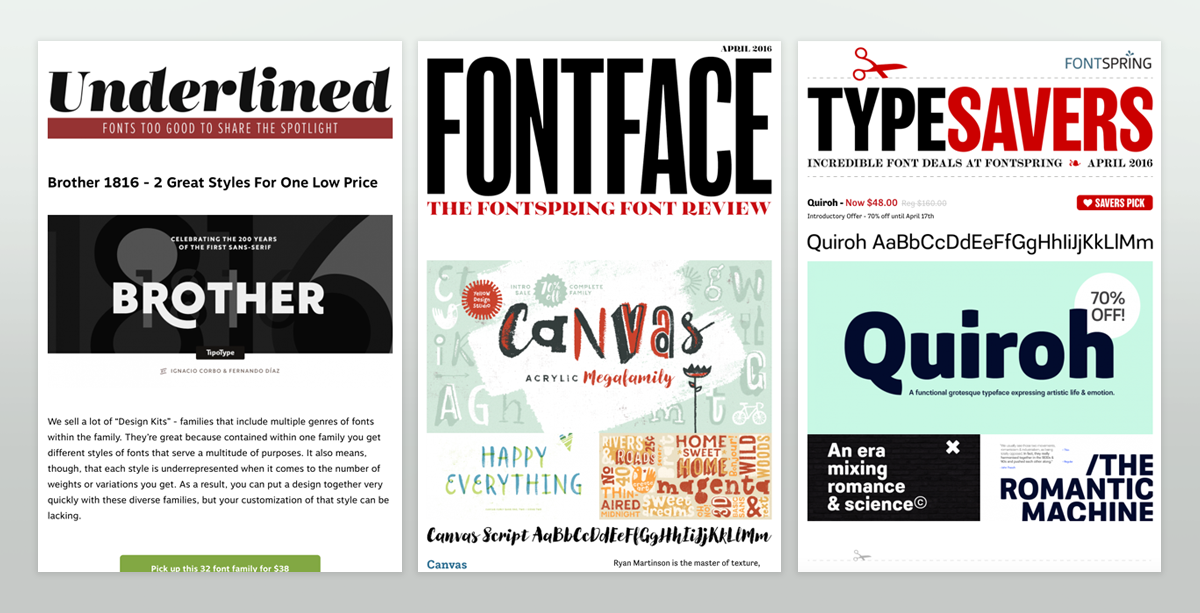 Signing up for our newsletter gives you a wide variety of font content. You won't be pelted with the same newsletter week after week, or the same font picks coming up over and over. Each of our newsletters is a hand-picked collection of fonts we think you'll really love. What are you waiting for? Go sign up and get in on all that fonty goodness.
The Latest...
Archives
Sign Up!
Don't worry, we won't sell your info or send you spam
Use this form to sign up for Fontspring's monthly newsletters highlighting new fonts, great font deals, and interesting type related articles.
Unsubscribe
Don't like what we have to say?
Before you unsubscribe, maybe you have some feedback for us? Please let us know. Or, if you just aren't interested in fonts, unsubscribe below.