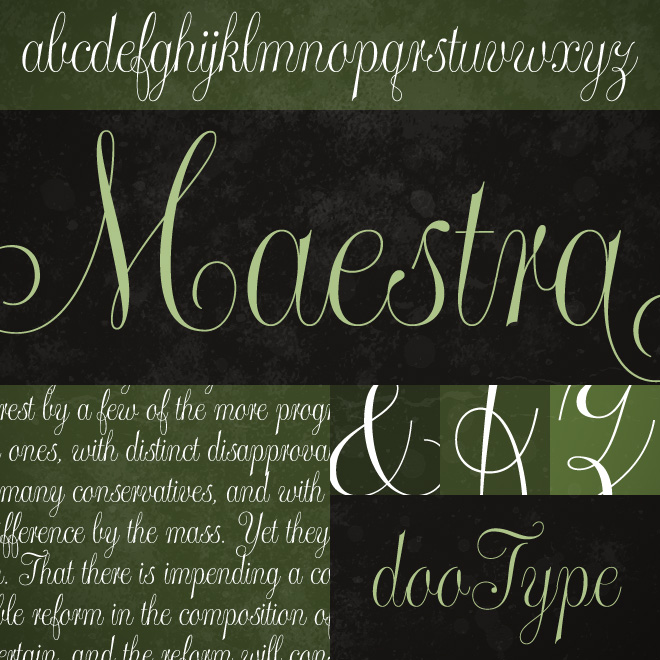 Maestra is a beautiful, readable script based on the copperplate calligraphy style. It has just enough character to stand out, but not too much that it steals the show.
Breakers by Kostic Type Foundry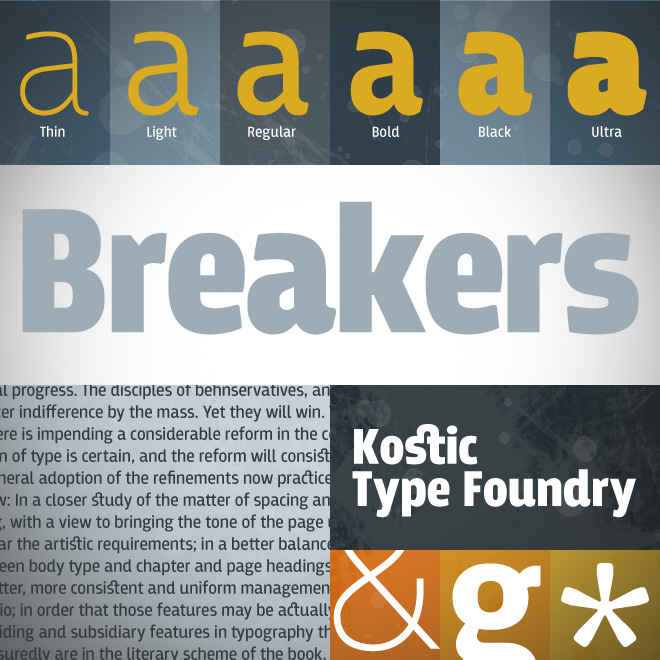 Breakers is a slightly condensed contemporary sans serif that looks amazing in headline-sized settings yet works great in text sizes as well. It comes in six versatile weights.
Sixta by Hoftype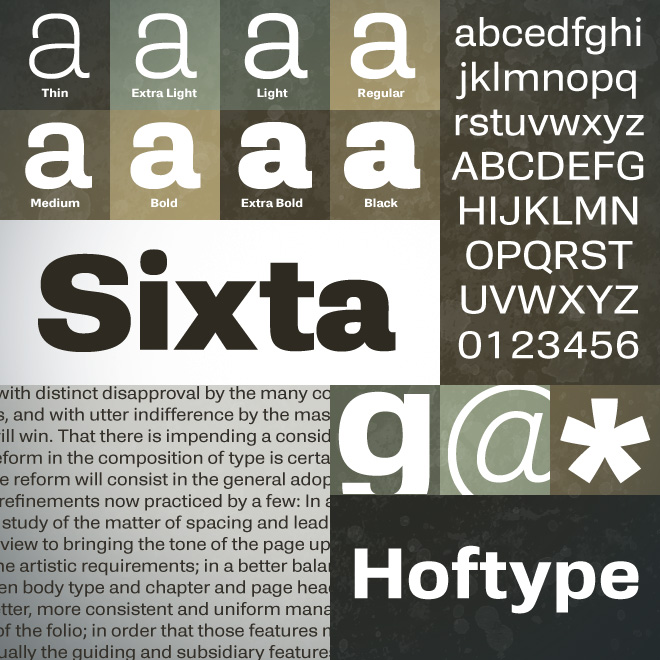 Another fantastic sans from Hoftype, Sixta takes a more sleek and contemporary approach than its fellow neo-grotesques. It's comfortable proportions and strong appearance make this another versatile family.
Beaulieu by Aviation Partners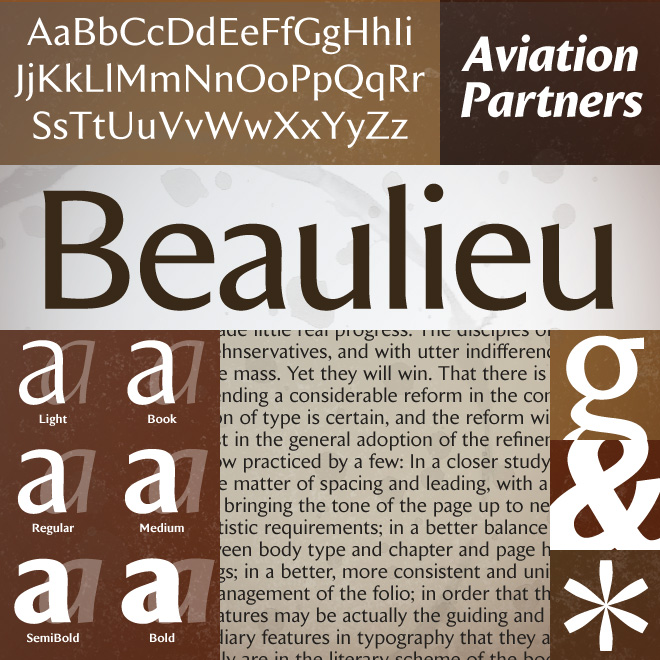 When you need the readability of a sans serif, but enjoy the contrast and edging of the modern serifs, you end up with Beaulieu by Aviation Partners.

New To Fontspring:

Since Brian Willson began tinkering with type design in 1989, 3IP has since become known for its library of authentic-looking hand- writing fonts modeled after historical penmanship and antique text simulations. 3IP is a long-time favorite of many designers. We are privileged to have them on board!

Quality Foundry:

Kostik Type Foundry is a small private foundry in Belgrade, Serbia run by Zoran and his son Nikola. Zoran began designing fonts in 1987, and Nikola grew up as a student of his father. The care put into each glyph outline is evident in their concise collection of quality fonts for almost any application.

Best Value:

Read Kim's blog, and her dedication to being a mother and wife is obvious. Take a look at her fonts, and her dedication to creating hand-drawn faces full of character and personality is equally obvious. At only $7 (including web-license), Kim's fonts are a great way to spruce up any cutesy project without breaking the budget.

If Superheroes
Were Fonts

ASCII
Street View

Typographic Maps

All designers know that each font style has it's own character, but usually they don't mean it literally. Designer Matthew Olin takes this to the next level, and turns our favorite fonts into superheroes.

Probably the closest we'll ever get to seeing the real world look like the Matrix, the ascii street view takes Google's panoramic street view and (with a little webGL magic), turns it into realtime ASCII.

Office need decorating? These hand-created maps of ten major U.S. cities are done entirely with carefully placed type. Hundreds of hours plus thousands of words make these artworks unique.

We pride ourselves on consistently providing Passionate Support® , so it's really refreshing to see that other companies like Fontspring are just as dedicated as we are to providing their customers with a high level of customer service!

Chelsea Parker - www.photobiz.com

You guys rock! Just wanted to say that.

I squeal a little bit when I get my Fontspring newsletter. And then every time I fall in love at least once.

@kimsamsin - www.kimperative.com

I'm looking through your website...and I think I love you.

Just found your website today! Had fun browsing, decided to join up... Love me some 'o them fonts...

Jack Wolf