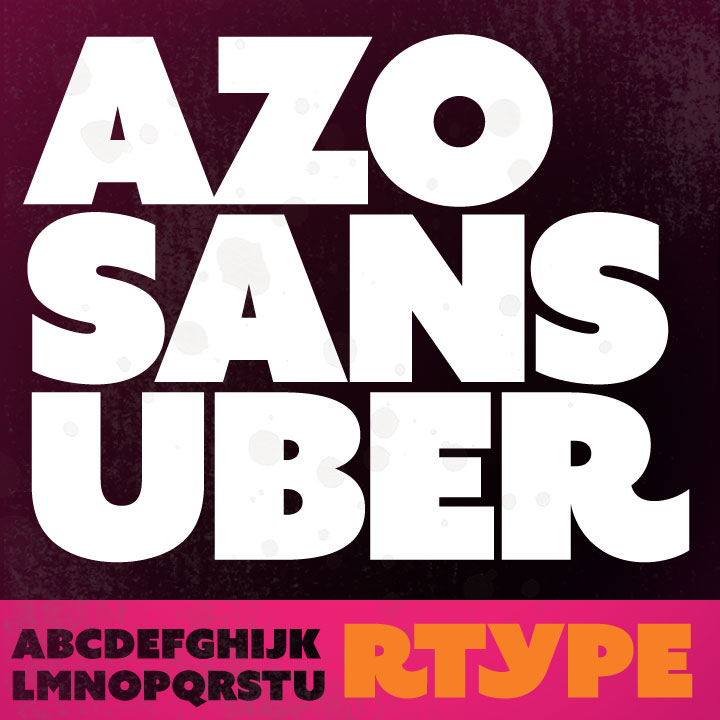 A beautiful geometric sans turned bold display type, Azo Sans Uber is fresh and in your face. From the ever-brilliant Rui Abreu.
Modern Pictograms Pro is our new favorite icon font containing 202 high-quality glyphs. This font is a must-have in your toolbox.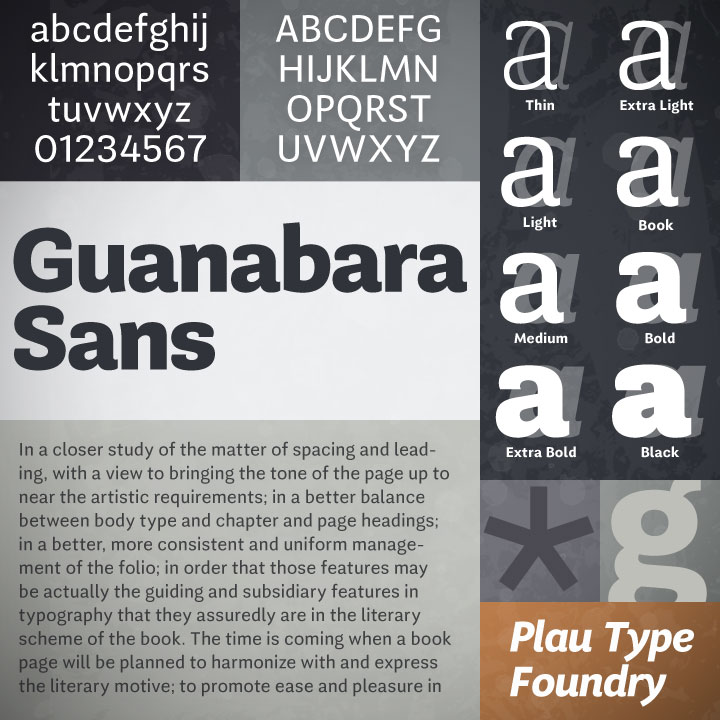 There will always be room for new beautiful text fonts, and Guanabara Sans is proof that this trend isn't slowing down. A workhorse font with lots of weights and plenty of features, it also has enough character to ensure your site stands out.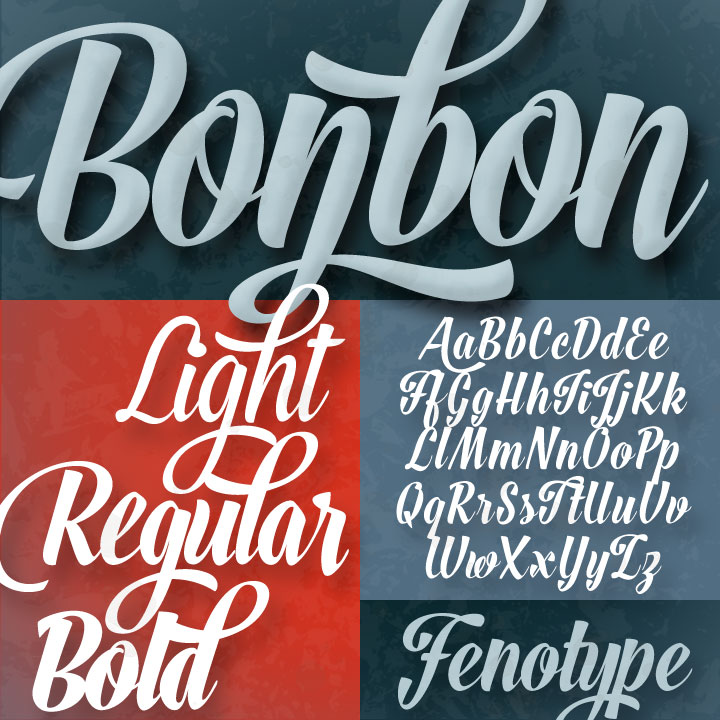 A stand-out script with a slew of awesome features, Bonbon looks as delicious as its namesake. Swashes galore and some nice width contrast make this font versatile and unique.

NEW!

By Graviton

4 fonts for $15 ( 80% off! )

By Yellow Design Studio

11 fonts for $25 ( 50% off! )

NEW!

By The Northern Block

18 fonts for $27 ( 90% off! )

By Fontfabric

12 fonts for $9 ( 97% off! )

NEW!

By Letype

10 fonts for $10 ( 90% off! )

NEW!

By The Northern Block

6 fonts for $18 ( 80% Off!)

"I'm greatly relieved and impressed by your support, I have to say. Before finding Fontspring.com, I had been asking the same question at a couple other font sites and am still waiting for answers (I've been waiting for about a week from one)."
Sen (The Netherlands)
"I wish all foundries would make application font embed pricing as straightforward as Fontspring."
David Smith - @_DavidSmith
"Thanks again, for your quick responses over the last few weeks regarding some of the Museo fonts we've bought. Fantastic customer service."
David Monaghan
Tell us about your Fontspring experience!

Tommaso
Guerra's
Street Chalk

Pae White's Thread-letter Installation

Cauboyz: Husbands - "Dream"

Taking chalk lettering to a whole new level, Tommasso fills up a street with several clever messages. Check them out here along with some other fantastic lettering. Win win.

What's cooler than fonts made out of 48 kilometers of thread? Not much. Pae White's art looks dizzyingly spectacular.

There's kinetic typography, and then there's this. Don't miss the "Making Of" video, which will leave your jaw on the floor.