Copperlove is a beautiful Copperplate calligraphy font based on the work of Giuseppe Salerno. It features many alternate characters and swashes which give it real versatility.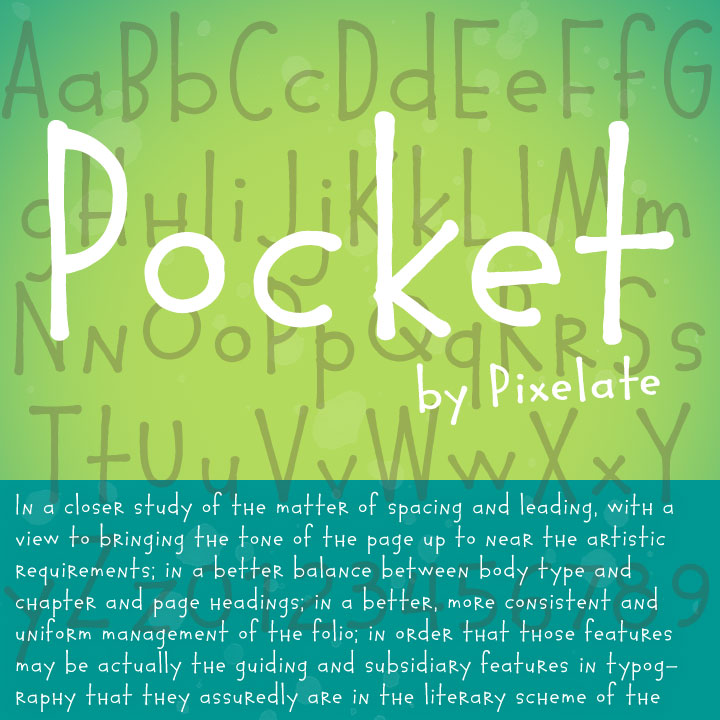 Pocket is a delightfully quirky handdrawn font that has a cheerful, humorous vibe. This is one of our favorites in this category.
Steagal by Insigne Design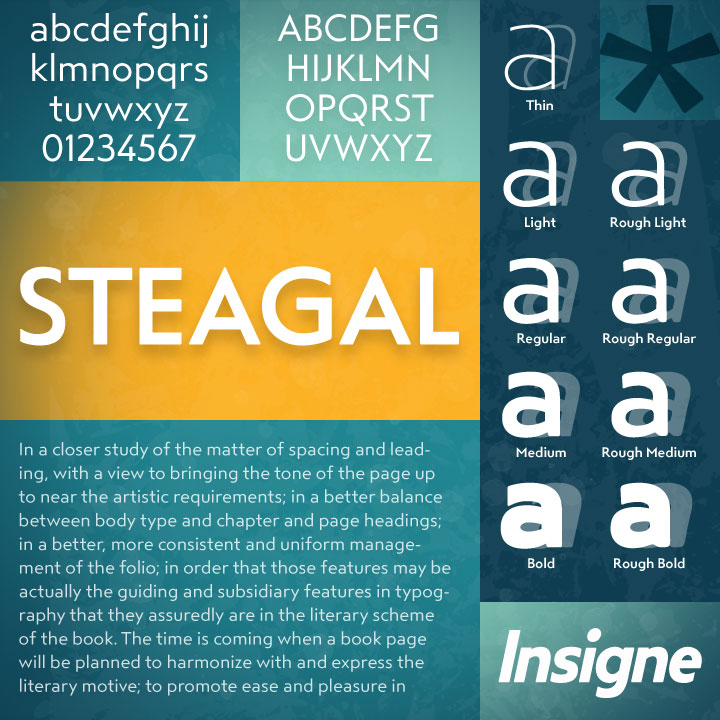 Steagal by Insigne Design is a geometric sans serif face with a distinct 1930's-America feel. Steagal also features a "Rough" version for that bad-signpainter character.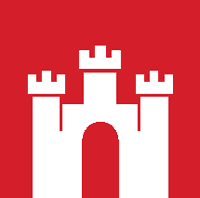 3o% OFF ALL CASTLETYPE FONTS FOR 2 DAYS ONLY
We're happy to announce we've just partnered with long-time foundry, CastleType. If you aren't familiar with Jason Castle's collection, you need to be. Jason has had a love of everything related to the alphabet ever since he could write and it shines thoughout his collection. His entire library is now available with desktop, web, ebook and application licenses.
Best of all, every CastleType font is 30% off today and tomorrow only. The sale ends April 26th.

By CastleType

3 fonts for $82 ( 30% off! )

By SoneriType

7 fonts for $63 ( 50% off! )

By Los Andes Type

4 fonts for $24 ( 50% off! )

NEW! By Insigne Design

6 fonts for $29 ( 60% off! )

NEW! By Yellow Design Studio

18 fonts for $9 ( 90% off! )

NEW! By Mostardesign

12 fonts for $72 ( 70% off! )

"Why aren't more font websites as capable as @Fontspring? I shouldn't have to email the foundry for webfont or ebook pricing."
J. Faulkner - @SalutBarbu
"Thank you for being the most useable font website. It was simple to figure out licensing prices!"
J. Degruttola - @jdeegz
"Was really pleased with how easy it was to get web font licensing from @fontspring. Really simple checkout process with immediate download."
Clubhouse Creative - @clubhousedesign
Tell us about your Fontspring experience!

Guide to Blog Typography

Code
& Type

History
of Proxima Nova

Tommi Kaikkonen put together this great interactive tutorial on how to create well-designed layouts for the web. This short course is highly recommended.

Kyuha Shim, a research fellow at MIT, has written a variety of computer programs to draw letters and words. The site is a good resource for helping you think outside the box.

Mark Simonson shares how Proxima Nova came to be in this amusing and informative blog post. All important typefaces have history, and Proxima Nova is no exception.