Not signed up for our newsletter? Head here to get all this in your inbox.


Zing Rust - A Fire-Roasted Full Course Meal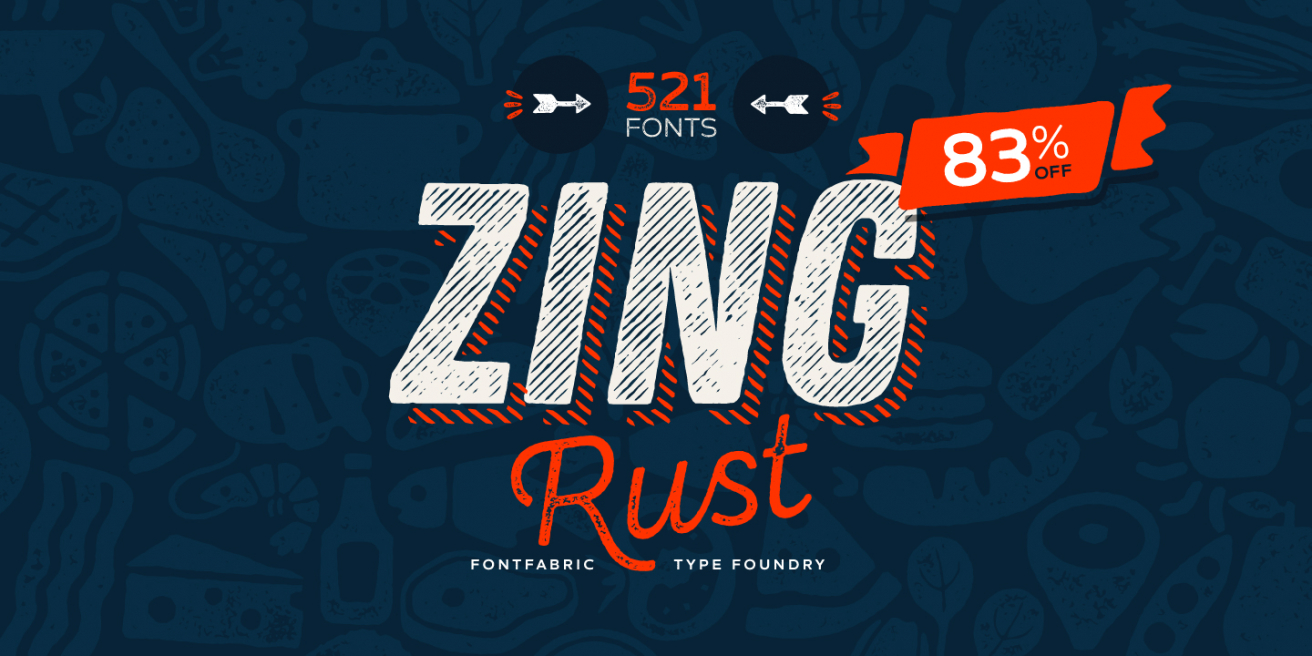 When it comes to typography trends, Fontfabric continues to raise the bar in both quality and quantity. Their latest super-family, Zing Rust, is loaded with 521 glorious handmade grunge fonts. We like to think of it as an all-you-can-eat buffet consisting of four basic courses: Zing Rust, Zing Script Rust, Zing Sans Rust, and Zing Goodies Rust.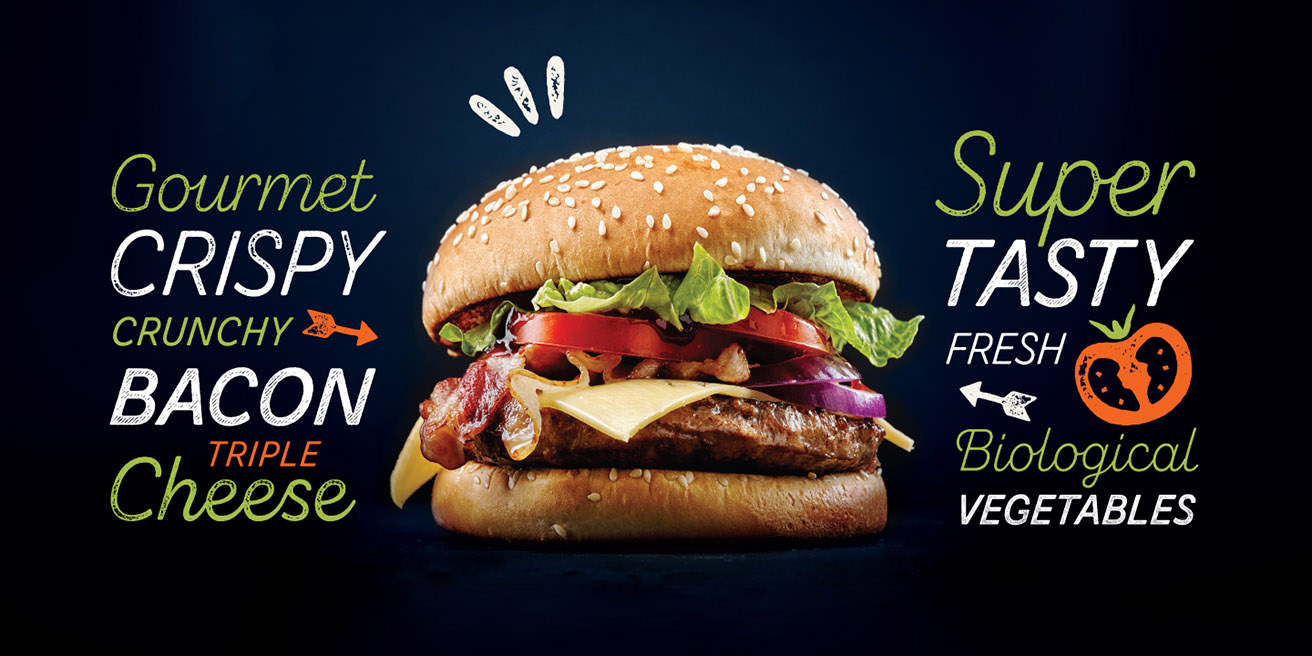 Each of these courses is customizable, so you can mix and match what styles and features work best for you. In addition to the classic grunge texture, there's also halftone dot and diagonal line patterns. Pair any of these with inline and shadow layers to add a distinct flavor. The possibilities here are endless! Actually, there are 1,829 possible combinations, but who's counting?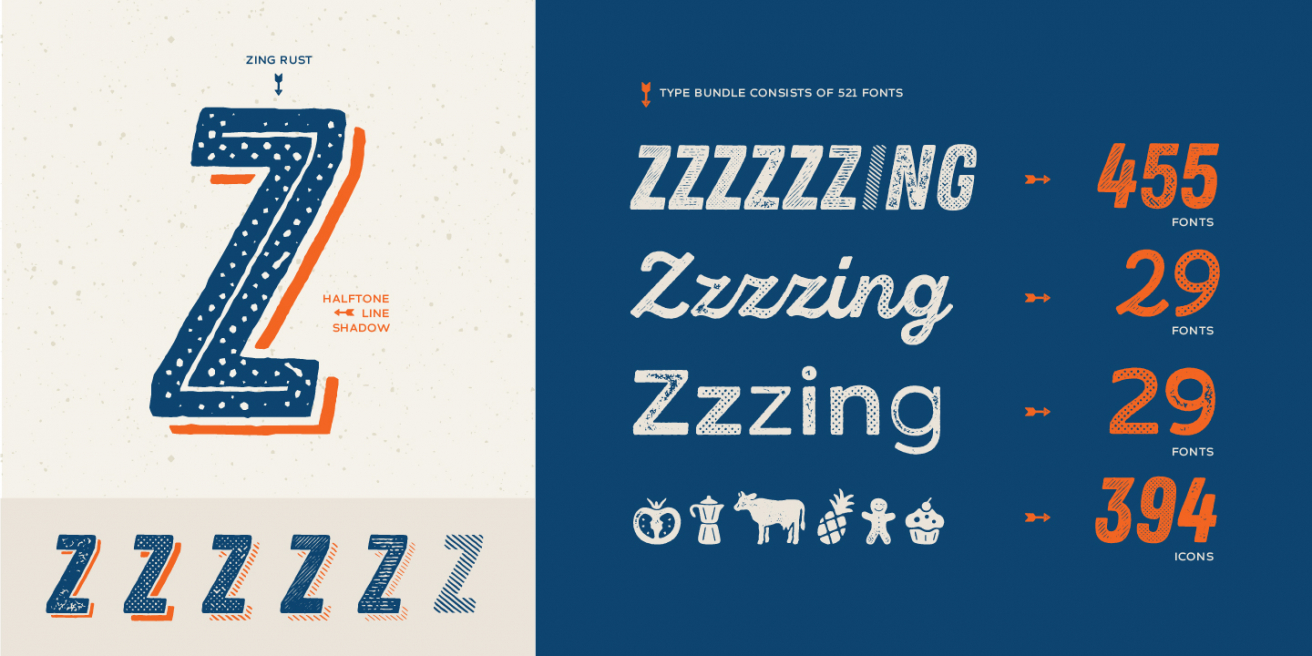 For those who might want something a bit less beefy, Zing Script and Zing Sans are a nice way to lighten the tone. Zing Script offers OpenType features, smooth contextual ligatures, and alternate swashes. Meanwhile, Zing Sans sits calmly in wide lowercase, with handmade details.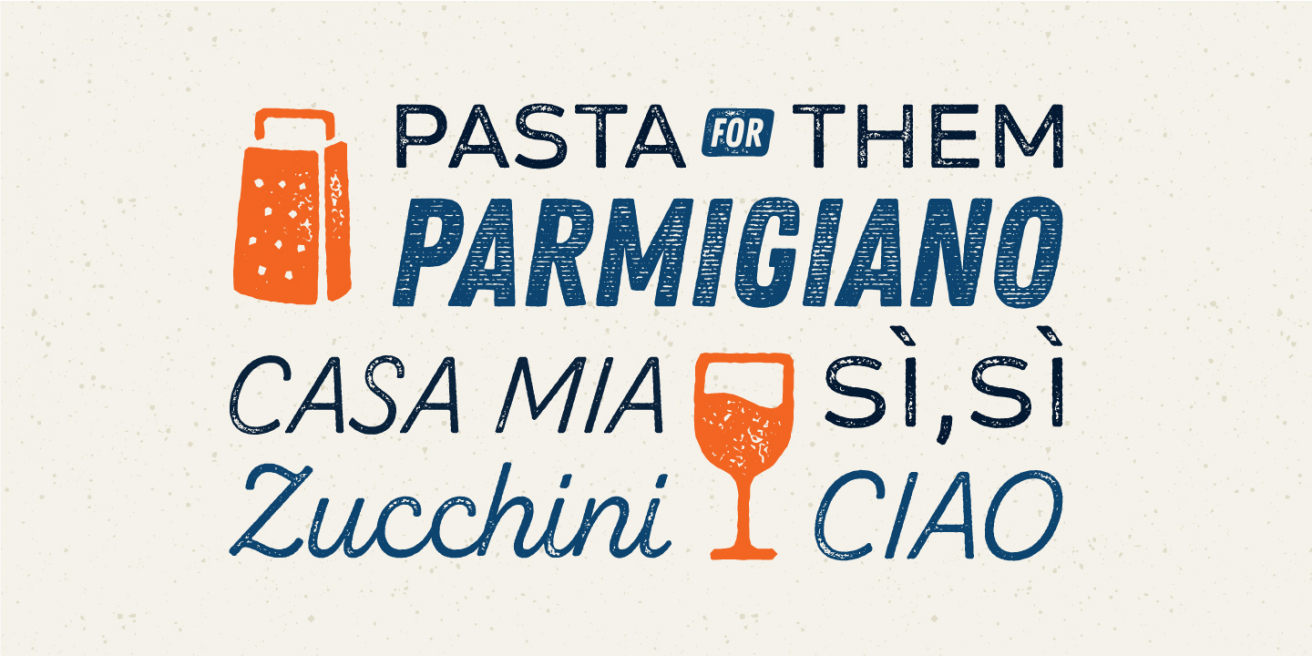 Last but not least, we can't forget the dessert. Zing Goodies is an extensive collection of 394 delightful extras! These food icons, banners, and catchwords would look stunning in any menu or logo design.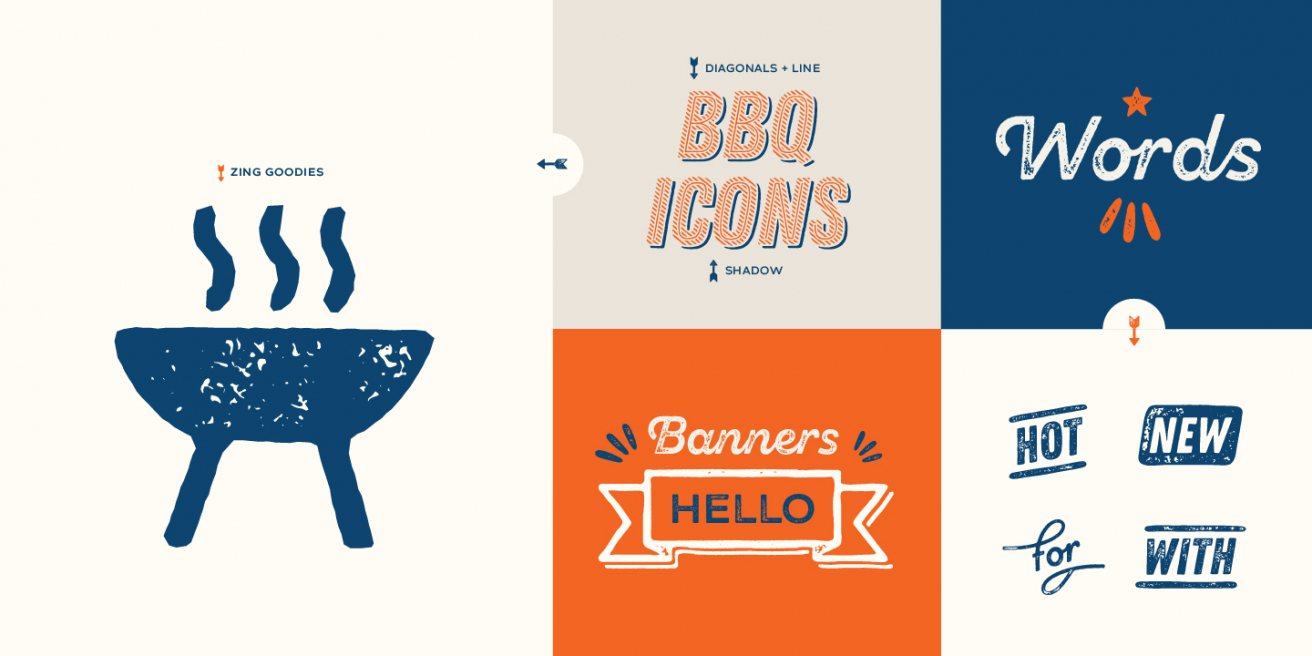 Like any good buffet, the Zing Rust family offers amazing value for an incredible low price. You can take advantage of their current introductory offer and get this entire collection for a mere $47! If that's not enough to get your mouth watering, feel free to check out their six font demo collection for free. Give it a taste and see what you think!

Masthead set in Mastadoni & Proxima Nova, body set in Motiva
©2023 Fontspring. All rights reserved.

Follow us on Twitter

Like us on Facebook