Not signed up for our newsletter? Head here to get all this in your inbox.


TT Commons - A Fontspring First Look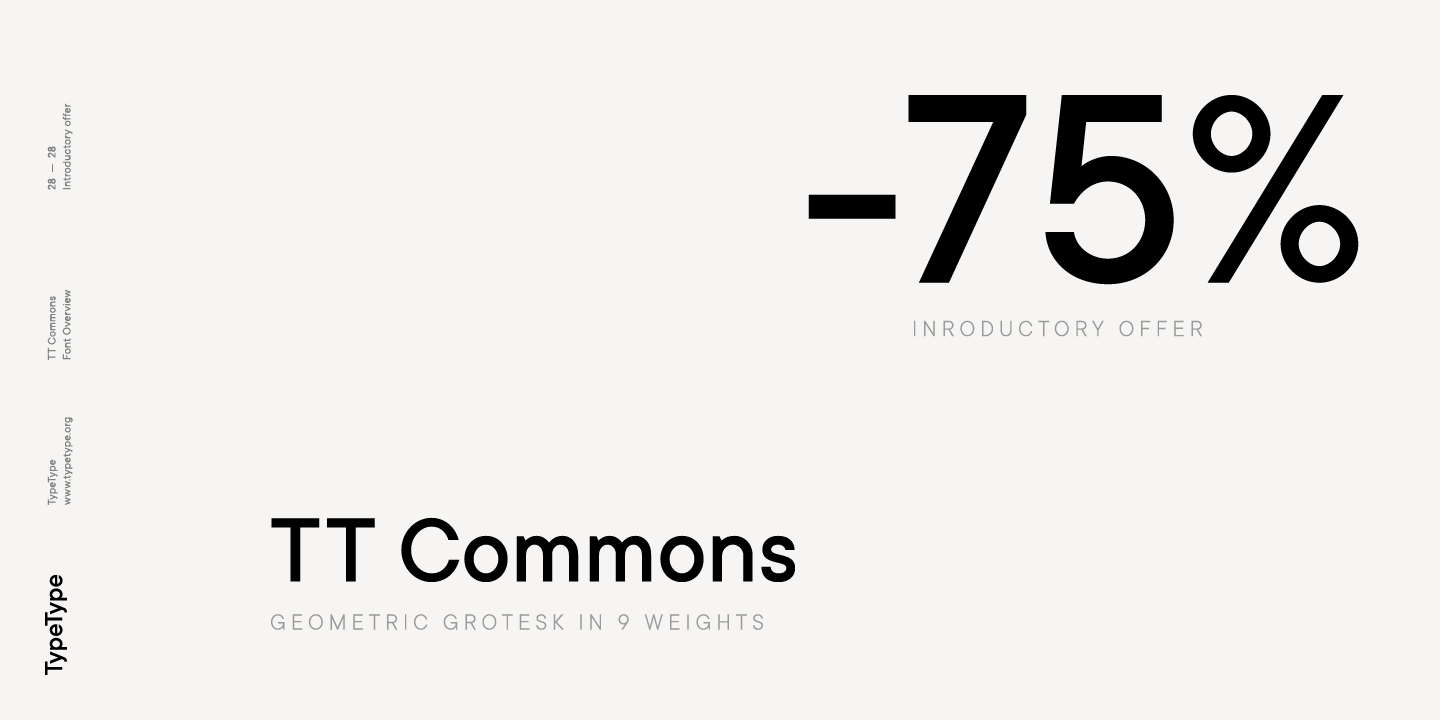 This week, we are proud to present an exclusive first look at TT Commons, a stunning new geometric sans serif family from TypeType. TT Commons is making its debut through Fontspring before it becomes available anywhere else. So without further ado, let's take a closer look at what it has to offer.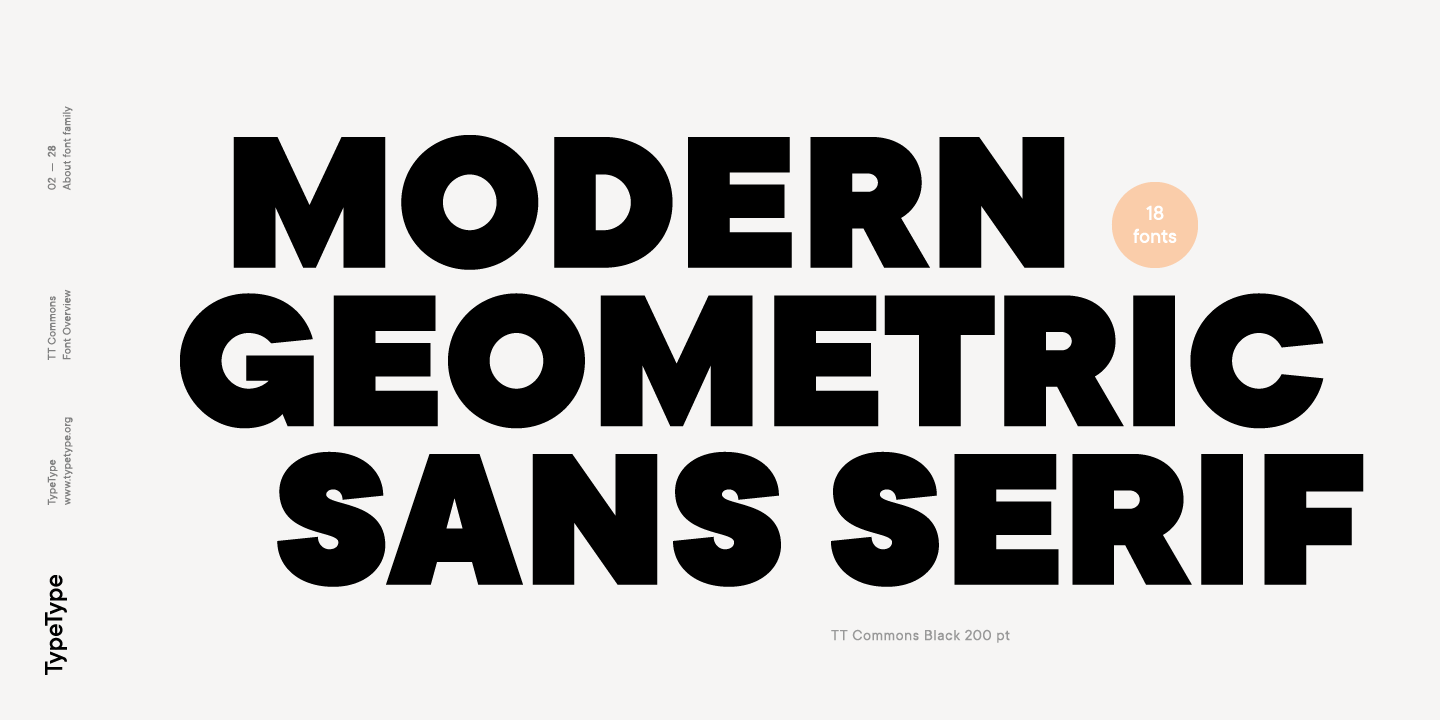 TT Commons originated when TypeType began their rebranding project. The new logo, which first appeared in 2016, expanded into what TypeType now uses as their official corporate typeface. If TT Commons meets the standards of TypeType's entire corporate identity, imagine how much time and care went into its development. Quite literally, this is a font designed especially for font designers.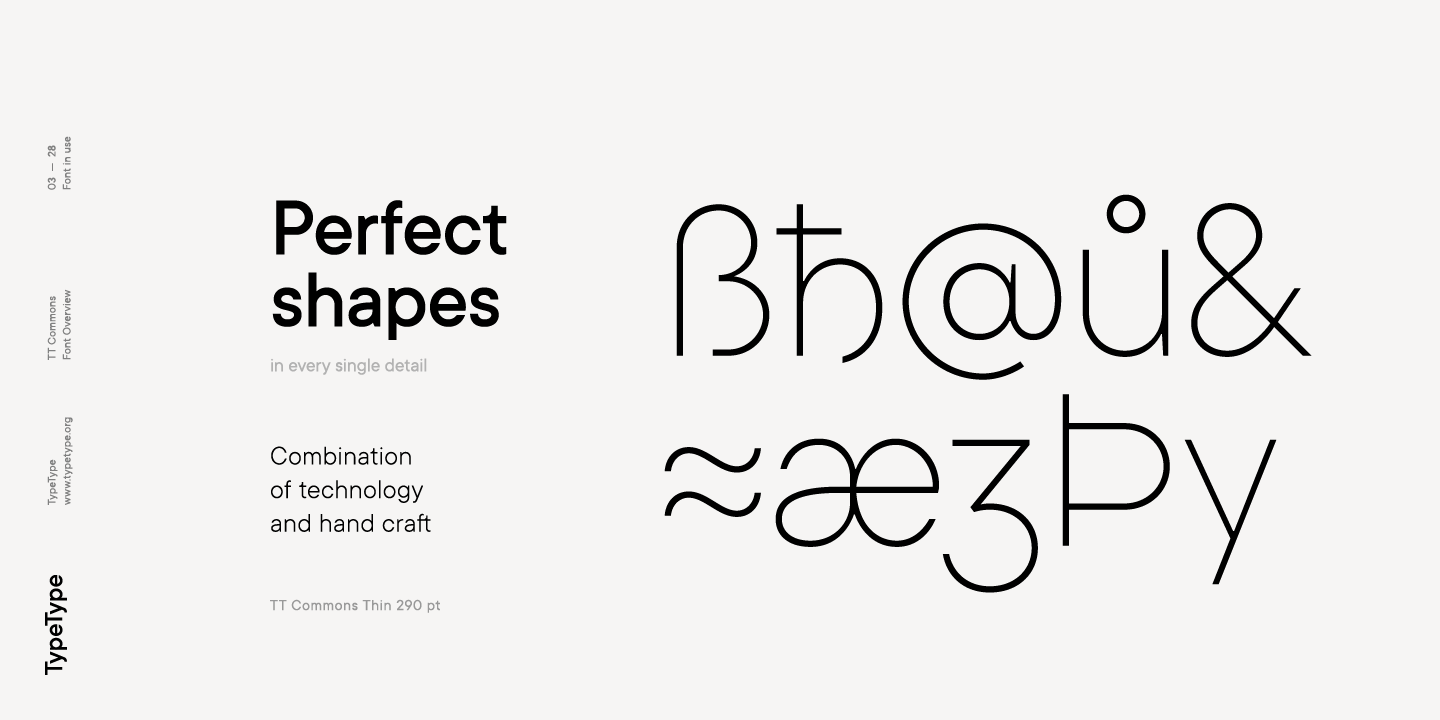 In a nutshell, TT Commons is an 18 font family with nine weights and italics, made with precision and beauty. At any size and in any weight, its smooth curves and perfect geometric shapes look elegant yet still corporate and hold up in almost any context.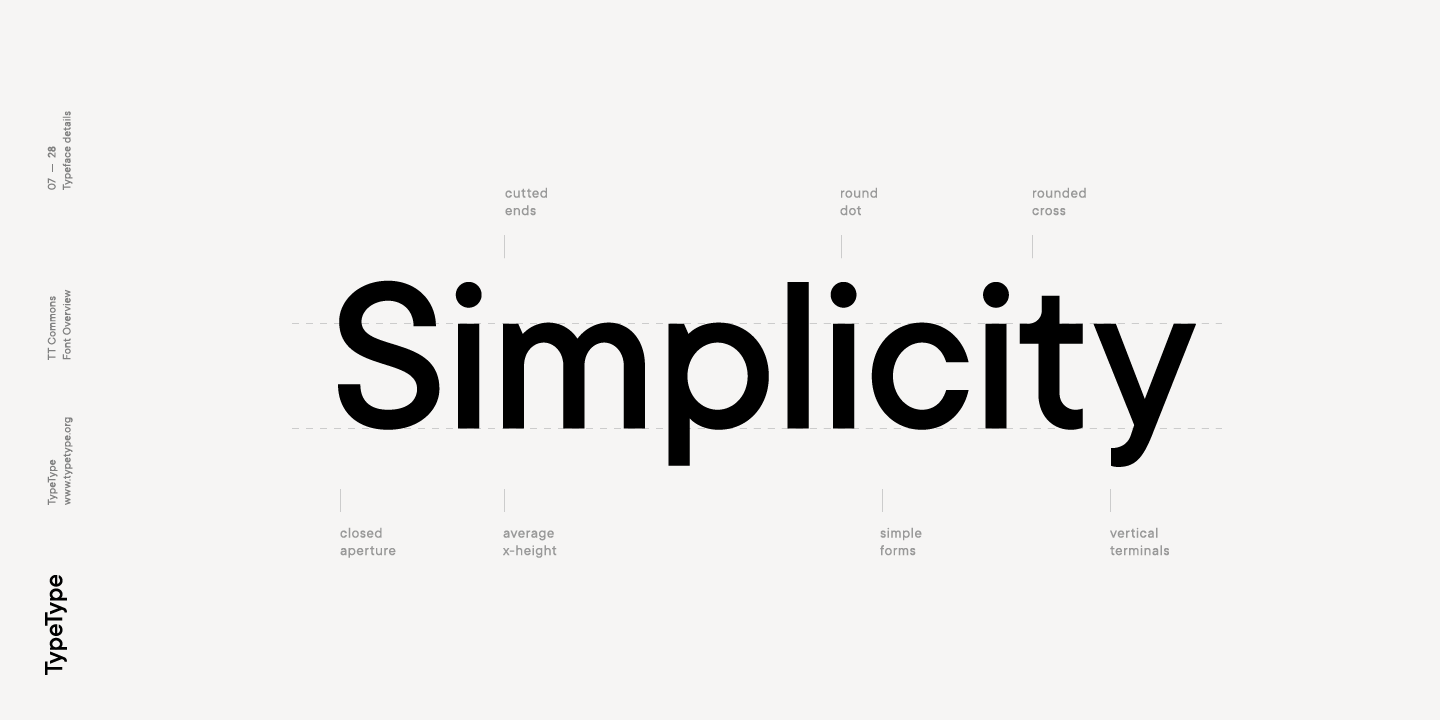 But let's not overlook some of the details that make TT Commons unique. For starters, the lowercase t stands out with a stylishly rounded corner on the cross stroke. Symmetrical apertures, as seen on the lowercase m and n, and vertical terminals also give the typeface a sense of balance and completion.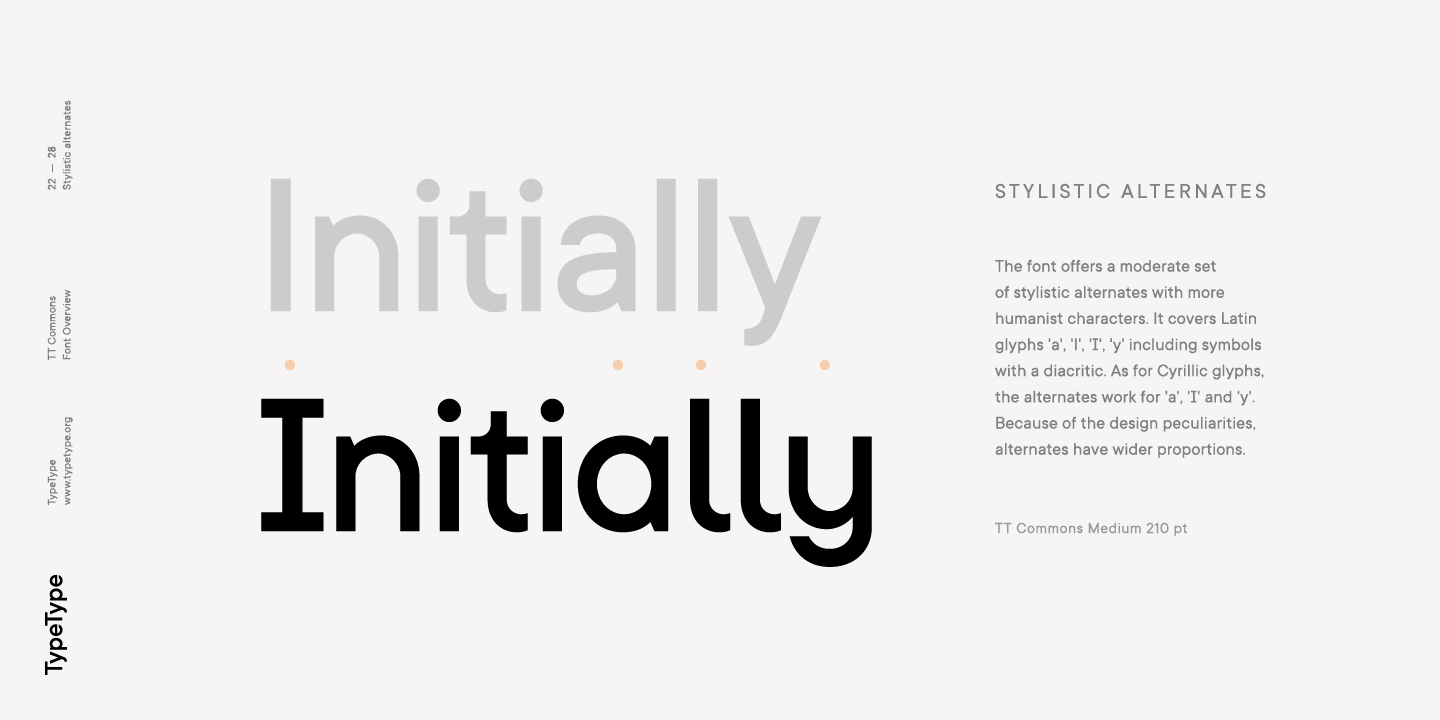 There's plenty more that TT Commons has to offer than just a pretty typeface. With small caps, font hinting, OpenType features, 19 ligatures, and stylistic alternates, this font family is sure to satisfy. Add it to your collection today and take full advantage of the 75% off introductory offer.

Masthead set in Mastadoni & Proxima Nova, body set in Motiva
©2023 Fontspring. All rights reserved.

Follow us on Twitter

Like us on Facebook