Not signed up for our newsletter? Head here to get all this in your inbox.


The Best Fonts of 2020
Our Best of 2020 list is finally here! We've scoured the font families that debuted on Fontspring in 2020 and chosen our favorite 42.You can view the entire list here.

To celebrate this occasion, many of these families are currently on sale for low prices. Our top foundry of the year was Zetafonts, whose four winning font families (Bogart, Eastman, Malik, and Stinger) are on sale until Monday, so don't miss out on those!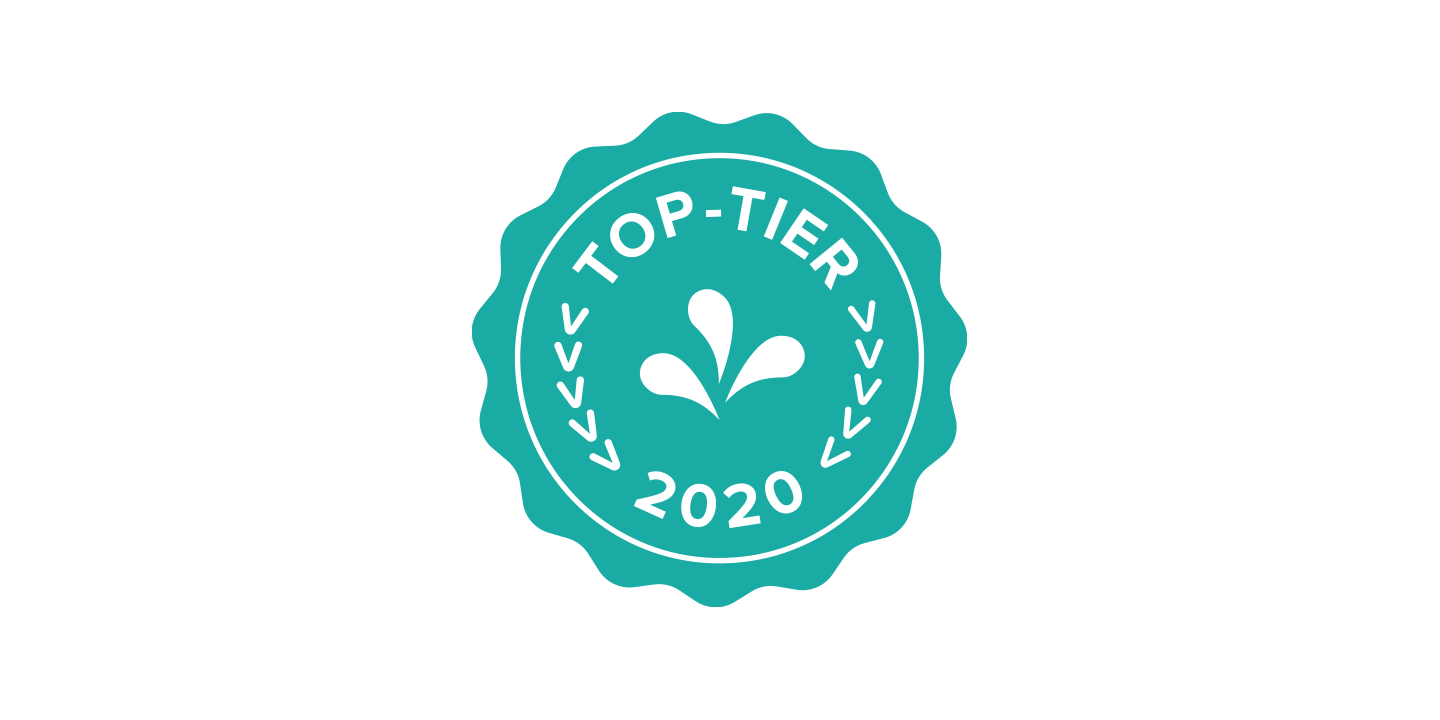 Six font families were nominated by several members of the Fontspring team as "Top-Tier Typefaces". We wanted to draw your attention to those families, and have listed them below.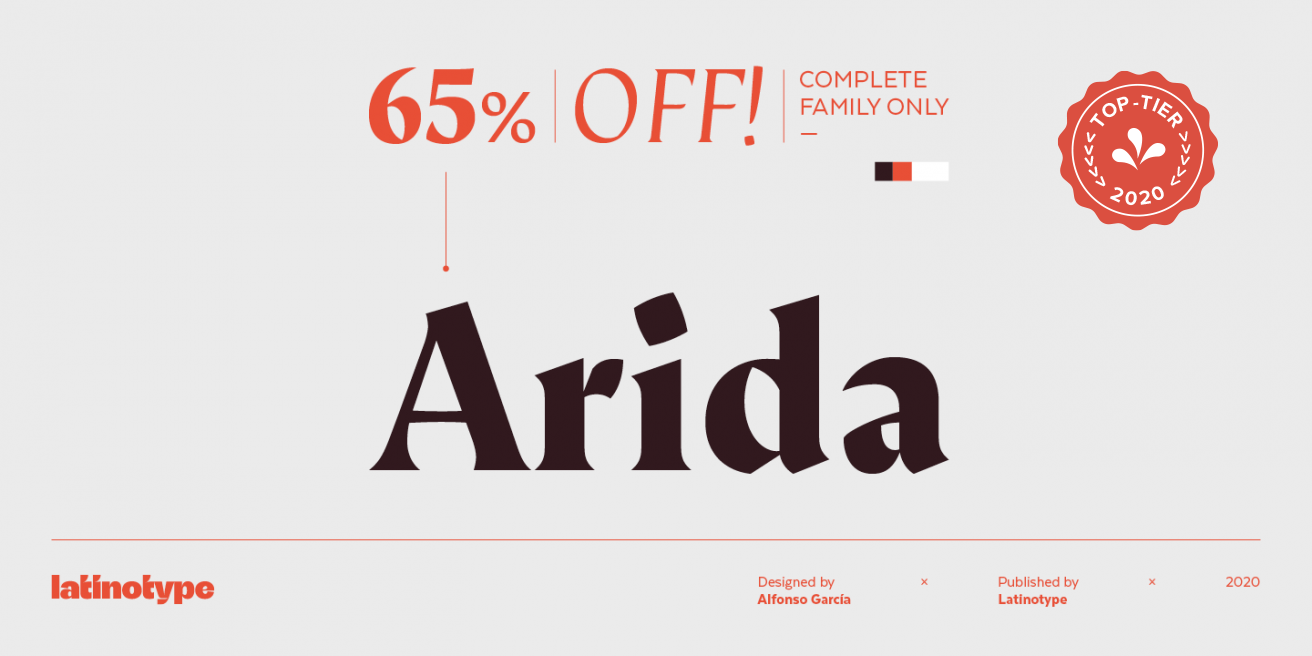 Árida - Latinotype | April 6, 2020
Árida looks sharp and expressive at large sizes but it also feels friendly at a smaller scale⁠.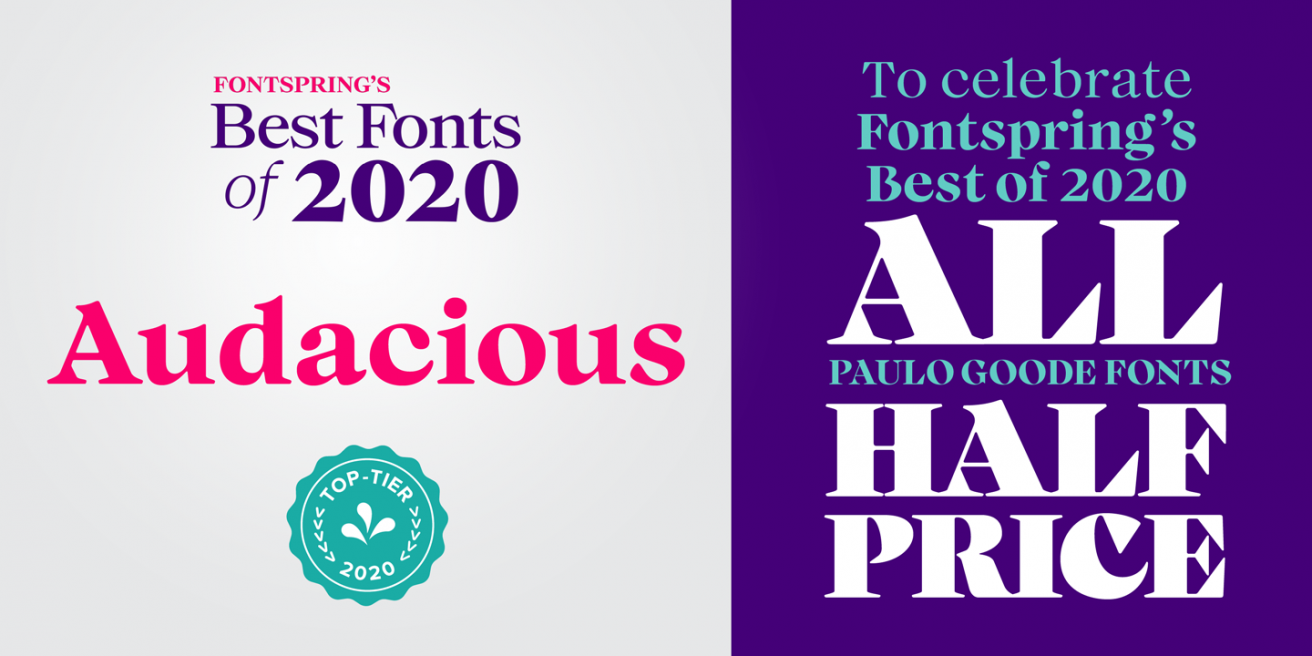 Audacious - Paulo Goode | June 24, 2020
Audacious adds a dose of whimsy to its retro roots. Dial it down for smooth reading, or go all out with exuberant swashes.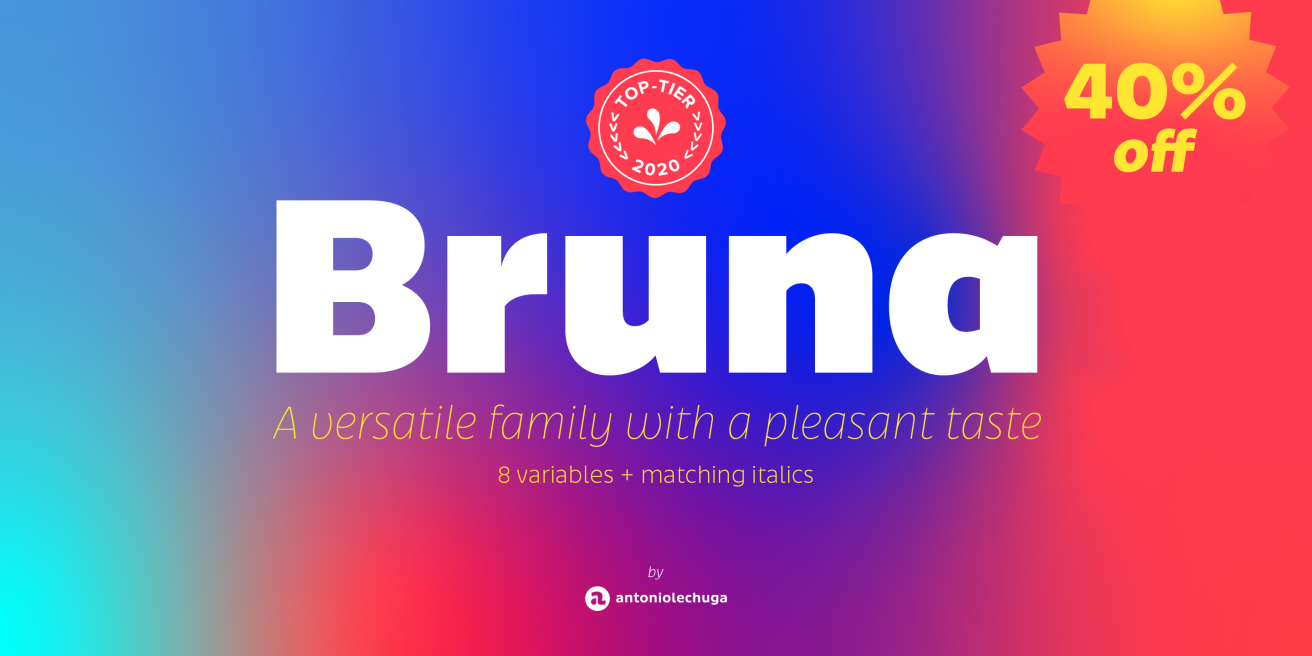 Bruna - Antonio Lechuga | December 12, 2020
These 16 fonts are just as fun to look at as they are an essential addition to your collection.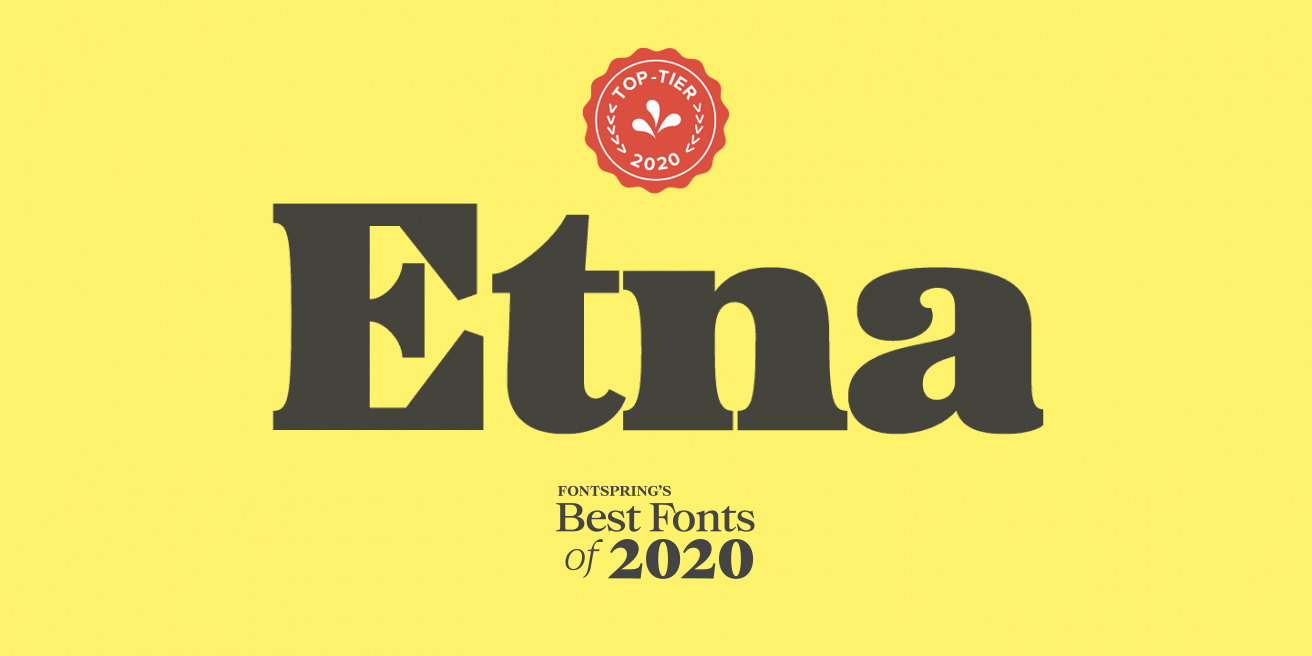 Etna - Mark Simonson Studio | December 17, 2020
The legendary Mark Simonson has crafted a wonderfully modern take on the classic Aetna woodtype.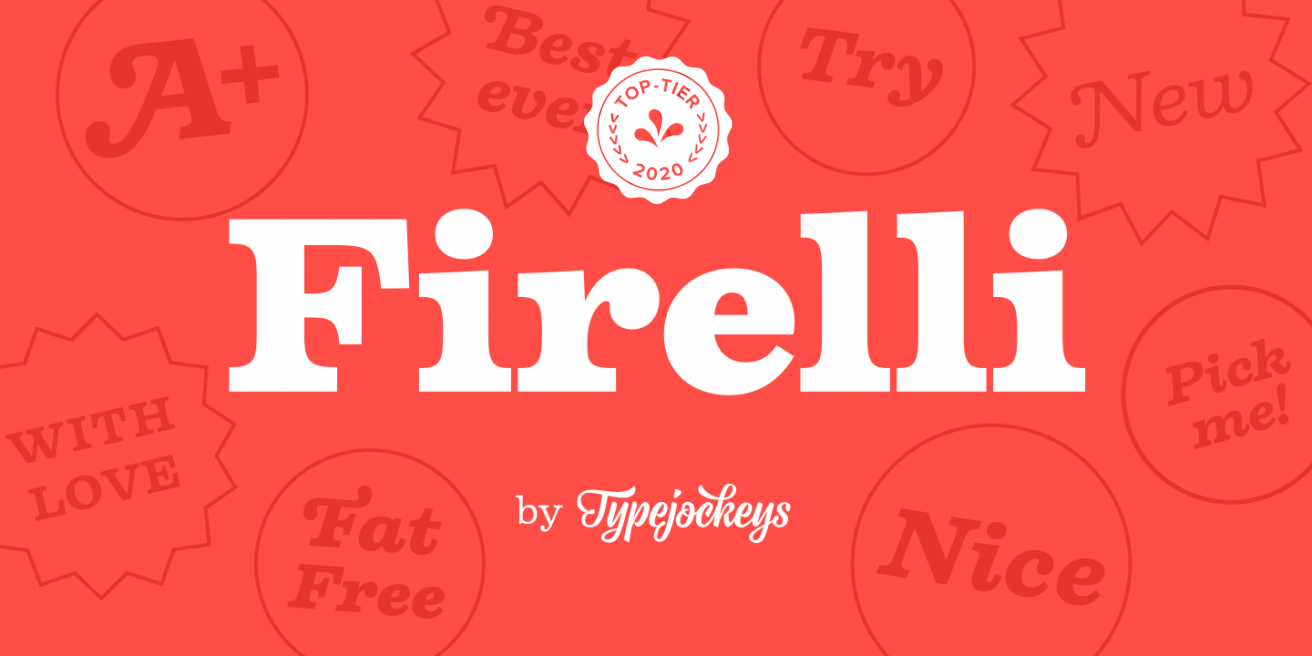 Firelli - Typejockeys | September 16, 2020
Firelli's sturdy structure is timeless, tailored, and easy on the eyes in headlines as well as text.

Freigeist - Studio René Bieder | July 7, 2020
Freigeist (German for "free spirit") is dynamic, expressive, and comes in a whopping 74 styles.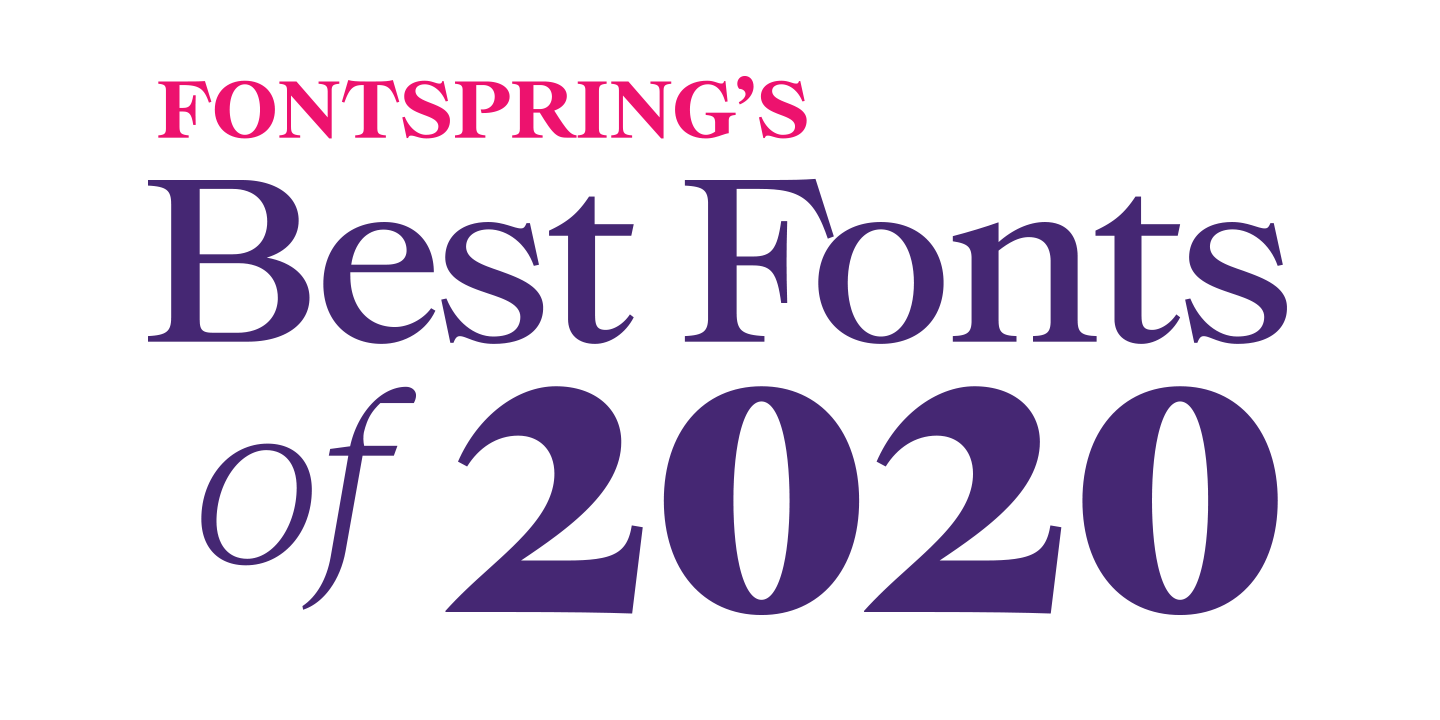 We hope you will take the time and check out all 42 font families that made the list. Perhaps you'll find a new favorite for a great price.

Masthead set in Mastadoni & Proxima Nova, body set in Motiva
©2023 Fontspring. All rights reserved.

Follow us on Twitter

Like us on Facebook