Verb by Yellow Design Studio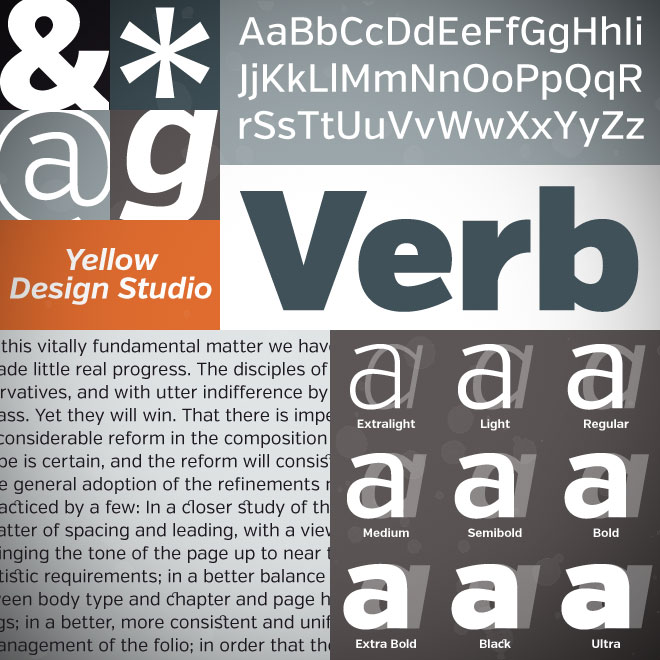 Verb is a friendly and approachable sans serify family with a versatile range of weights. For a very limited time, get the entire family for only $29.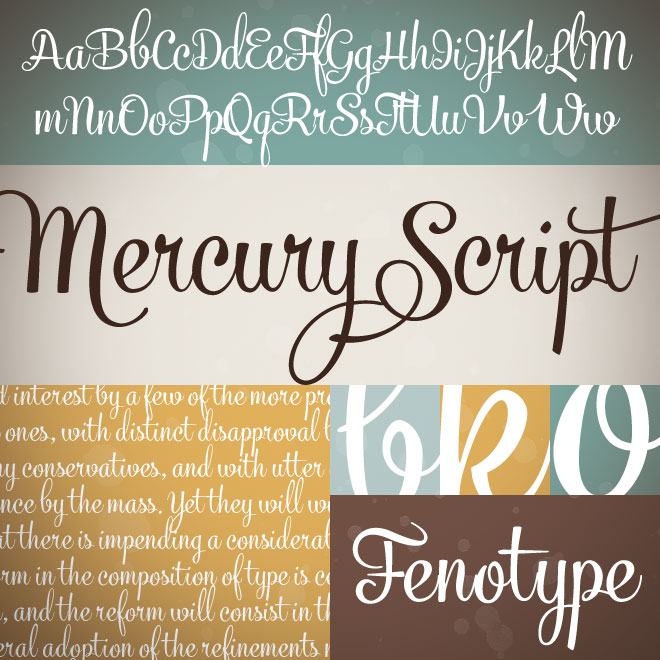 Mercury Script is an action packed type family full of Open type Swash, Contextual or Stylistic alternates for plenty of extra grooviness.
Nexa by Fontfabric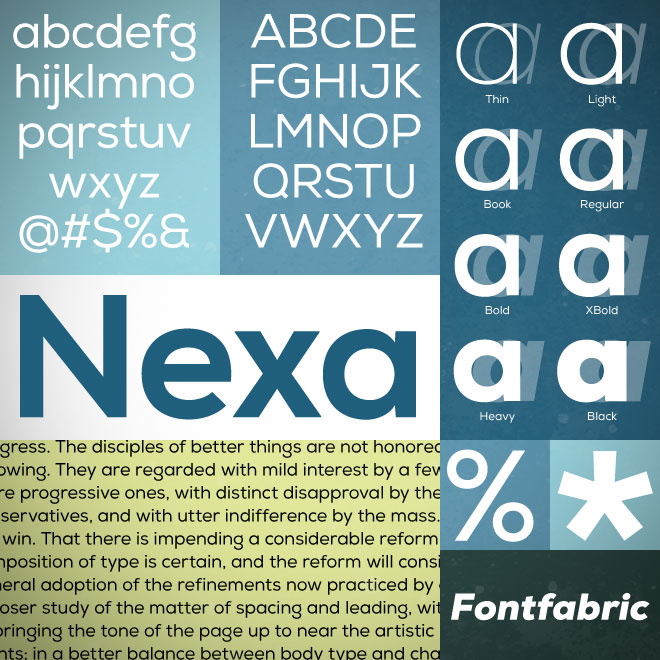 A highly legible and versatile typeface, Nexa works well from text to display, and everything in between. Coming in a variety of weights, Nexta is another beautiful addition to our strong Sans library.
Neuron by Manuel Corradine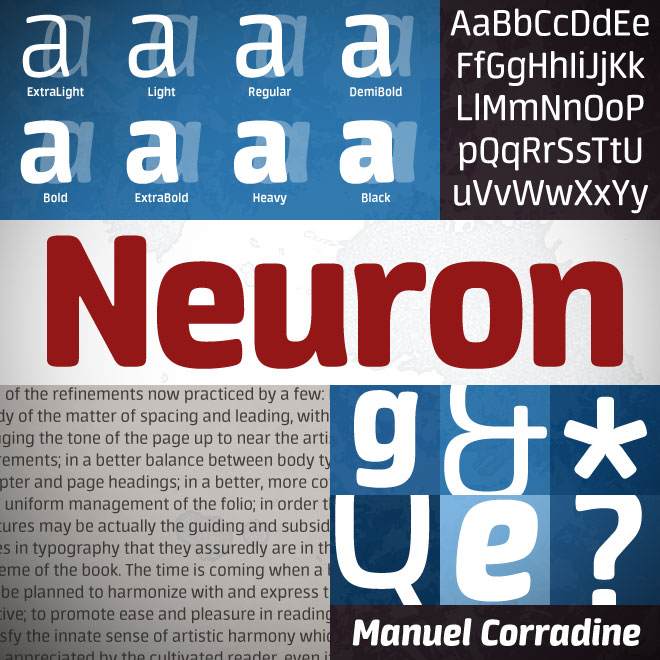 A beautiful font from a new foundry with Fontspring, Neuron by Manuel Corradine takes a softer approach to a modern sans. As a result, Neuron is as approachable as it is readable.
Nyte by DSType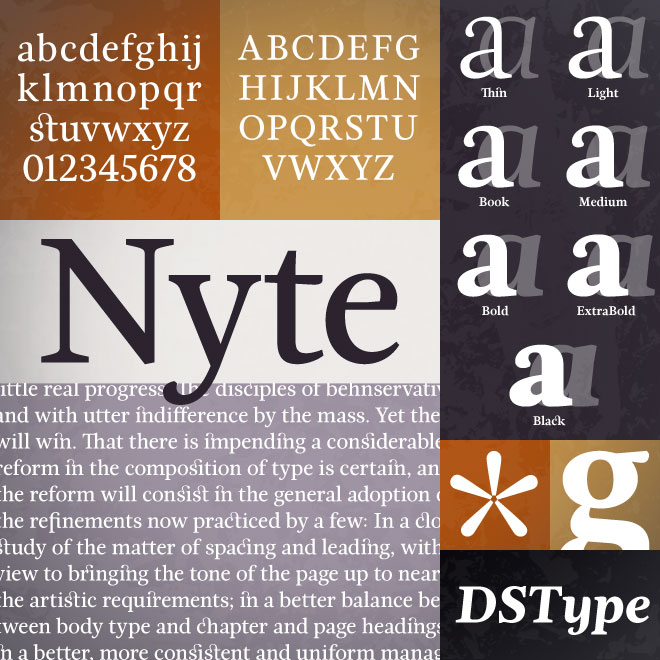 A slightly modern take on a classic style, Nyte is clean, stylish, and easy to incorporate. That should be enough to justify a purchase right there, but to sweeten the deal, it comes in 7 weights with italics, and includes swashes, connections, and alt sets.

New Foundry:

KC Fonts recently joined us at Fontspring. They have a unique library of grungy, display fonts. Be sure to stop in and check them out.

Quality Foundry:

As an innovative graphic design studio, Oliver Gourvat and Mostardesign understand what you need as a graphic designers and has made quality fonts that will serve you well for years.

Thank you for creating a site that's easy to use and gives me instant customer support, no 3 day queue to talk to someone.
Kevin Christopher - KC Fonts
I think your option for app embedding is a great service to developers. Kudos on a really fine site and making the difference with my work.
Francis Grolemund - RealProven LLC

Web Typography
For The Lonely

Typing Karaoke


We Will Be Close


An ongoing collection of experiments and writings on web typography and the possibilities of standards-based web design. It aims to inspire the web community by pushing the boundries of what is both possible and practical in a manner that is compelling and exciting.

Love karaoke but hate singing? Try Typing Karaoke.

Some words and letters are ugly, some are beautiful, and some are simply bizarre. All are working hard to communicate something, but sometimes they communicate more than they mean to: humor, irony, poetry, or even something mysteriously poignant.