Not signed up for our newsletter? Head here to get all this in your inbox.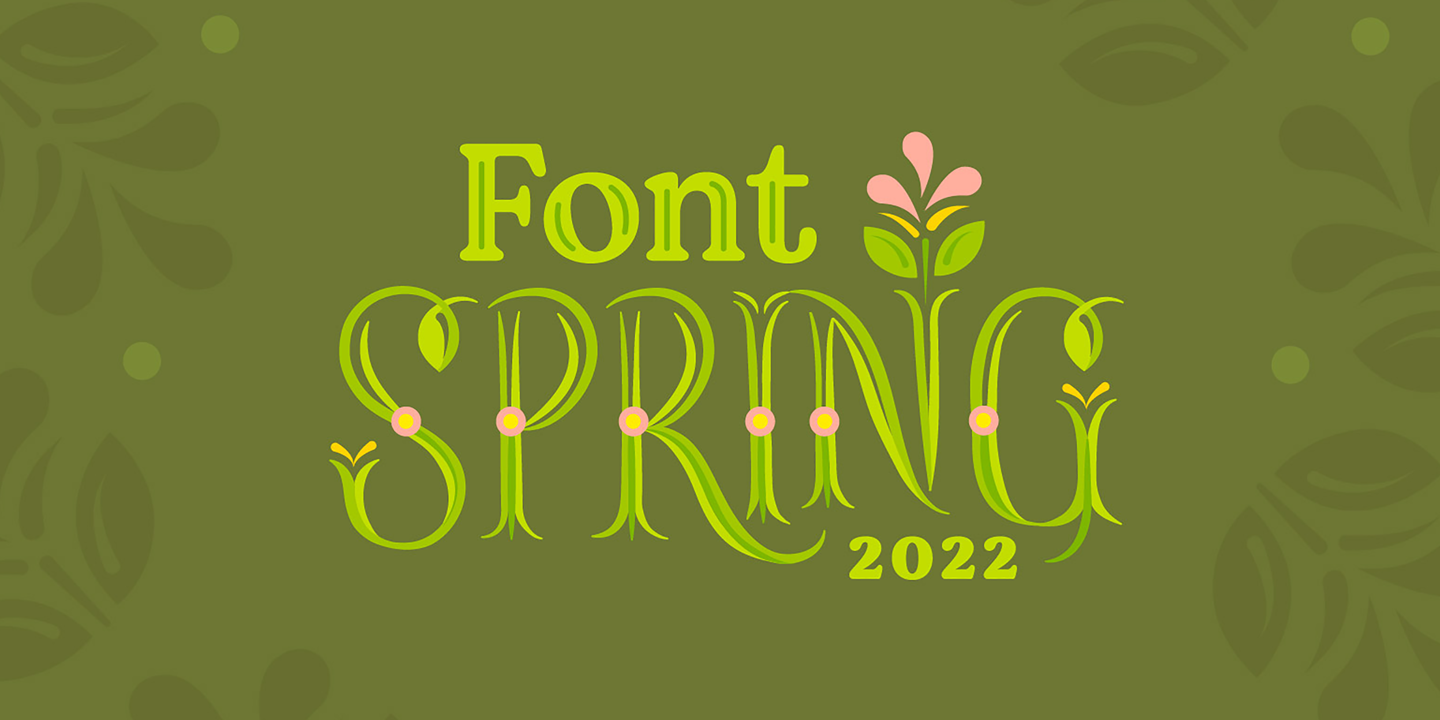 We're almost halfway through our Font SPRING sales event! We've hand-picked bunches of deals from our top foundries, and are spreading them out from April 25 through May 28. This week we've got two new flash deals to share along with other foundry-wide deals and unbeatable savings on many of our bestselling fonts. Stay tuned for more opportunities to save, and more giveaways over the next couple of weeks.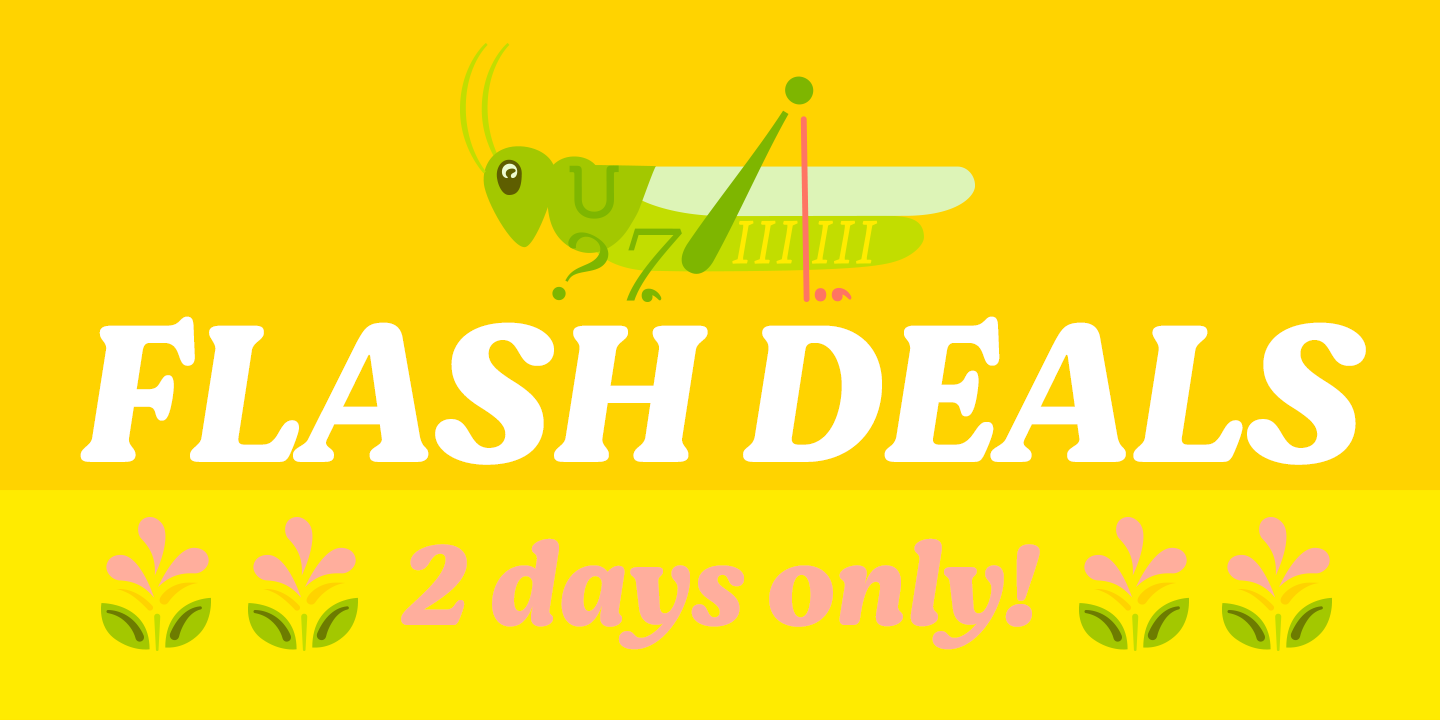 Some of our participating foundries are offering huge savings on font families for a very brief period of time (2 days to be exact). We're calling these offers Flash Deals. You can view our upcoming schedule of Flash Deals below.
THIS WEEK'S FLASH DEALS: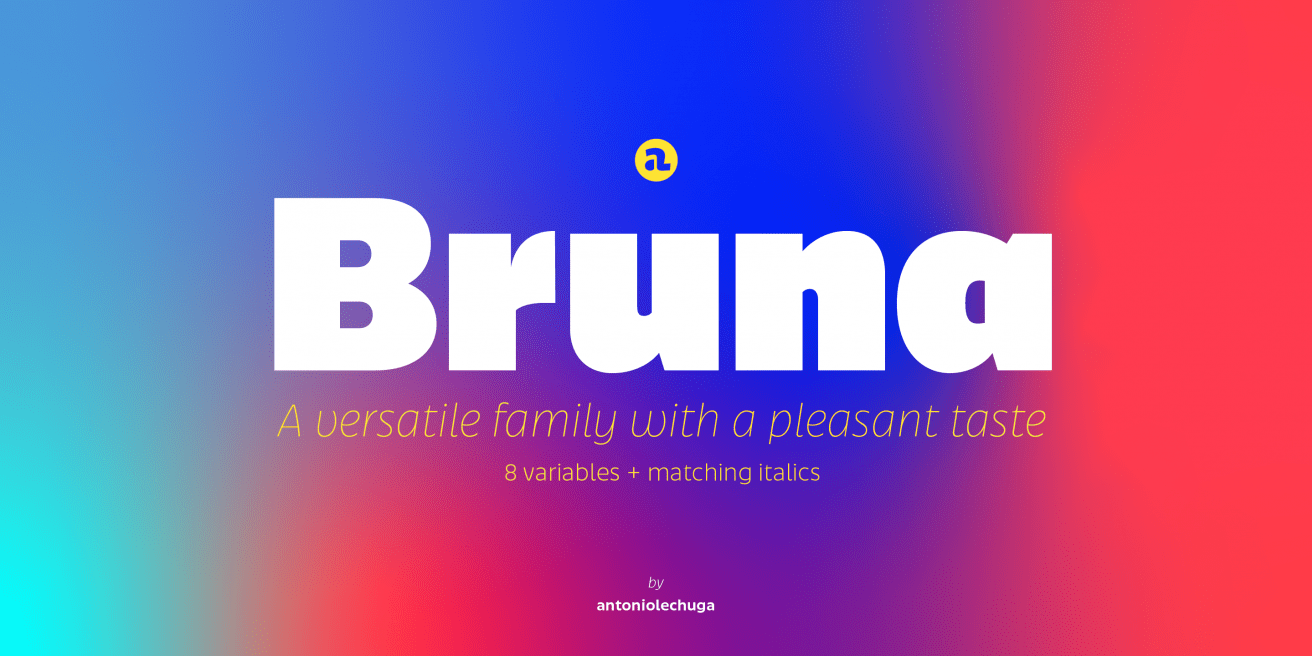 Bruna by Antonio Lechuga | 60% OFF: MAY 9-10!
Bruna s a versatile family with a pleasant taste that appeared as a Top-Tier Typeface in our Best Fonts of 2020 list! An ideal typeface for text and display, these 16 fonts are just as fun to look at as they are an essential addition to your collection.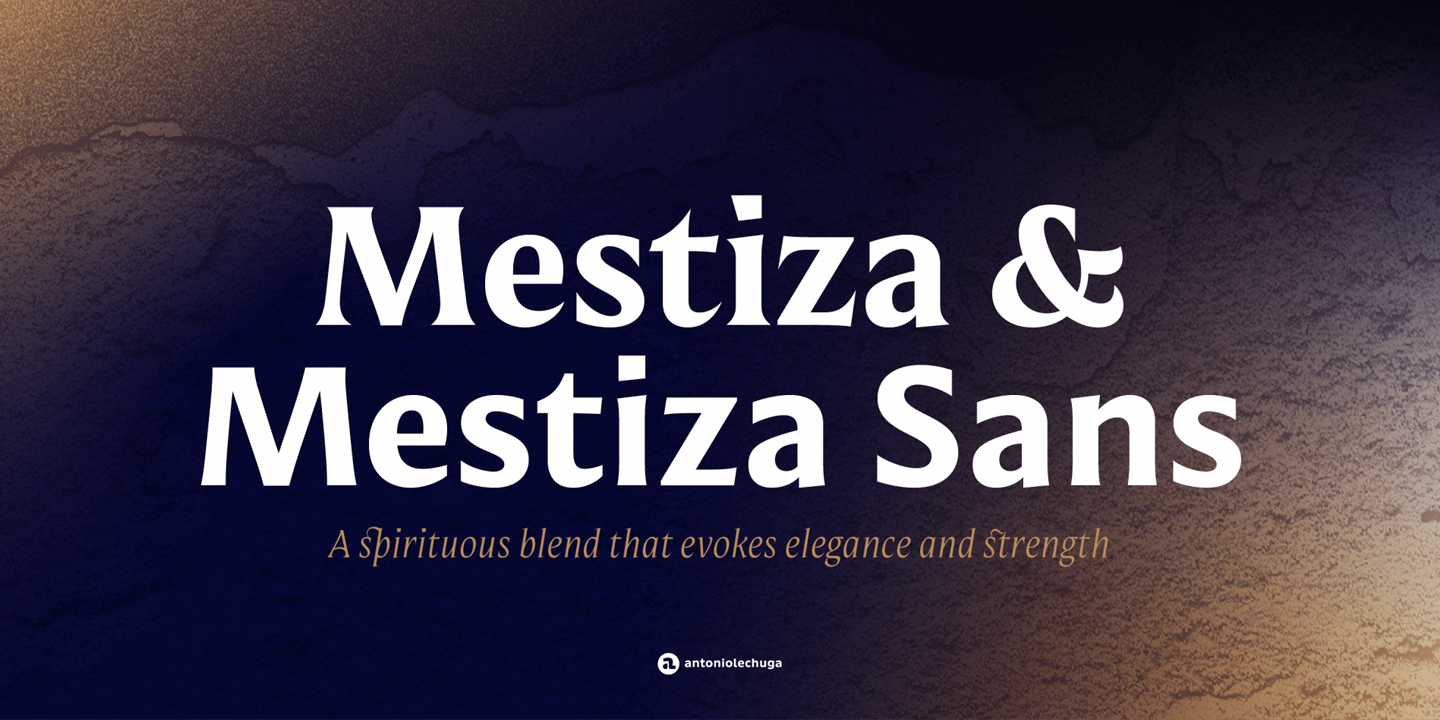 Mestiza & Mestiza Sans by Antonio Lechuga | 60% OFF: MAY 11-12!
Mestiza is a sharp display serif with striking curves and a gorgeous modern feel. Likewise, Mestiza Sans is a fantastic complementary family. Both were part of the Best Fonts of 2021 list. These families blend handmade and contemporary styles in a spirited mix that evokes elegance and strength.
UPCOMING FLASH DEALS:
May 16-17:
Beachwood by Swell Type - 75% OFF
May 18-19:
Calluna & Calluna Sans by Exljbris - 75% OFF
May 23-24:
Freigeist, Mackay, Magnat, Novera, Rational by René Bieder - 50% OFF
May 25-26:
Torus Pro by Paulo Goode - 50% OFF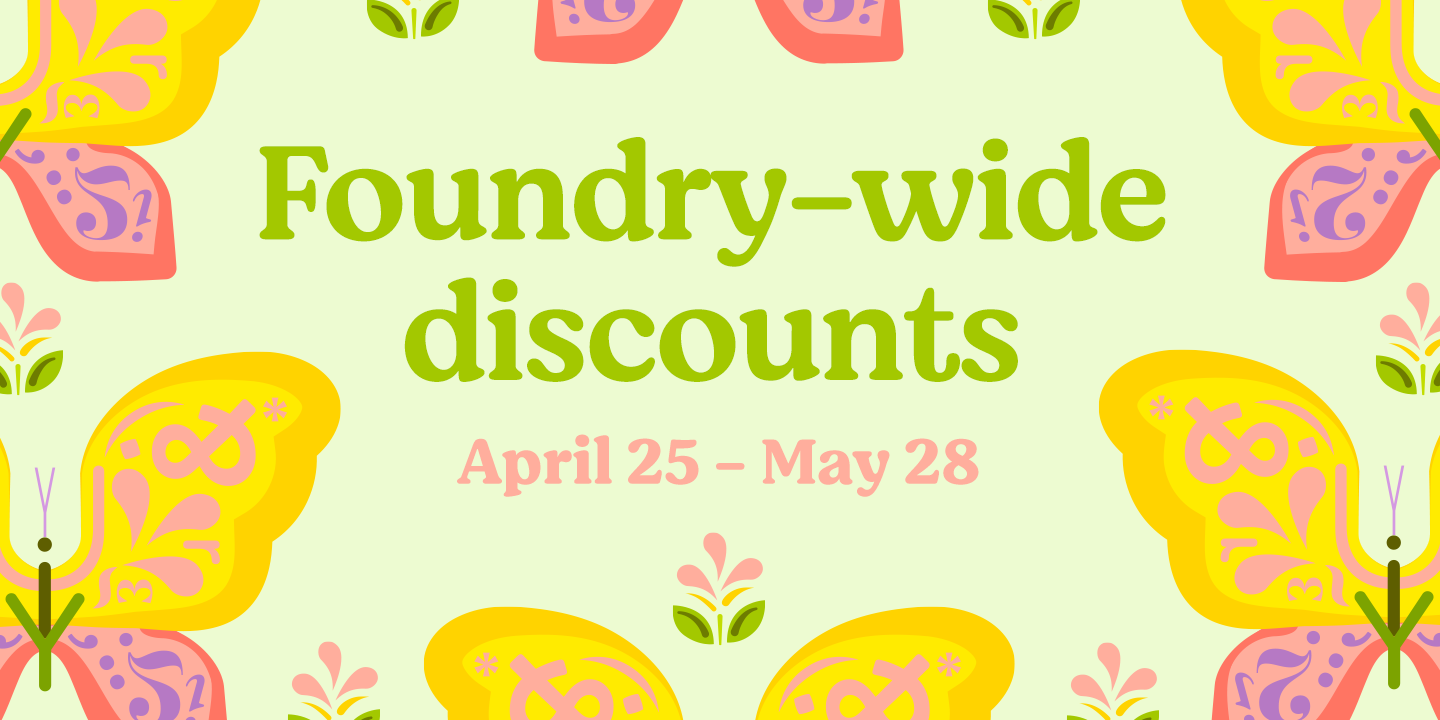 The following foundries are currently running Foundry-wide discounts on their entire Fontspring libraries for the duration of the event (now through May 28)!⁠
Antonio Lechuga - 45% OFF!
Art Grootfontein - 50% OFF!
Connary Fagen - 25% OFF!
Eclectotype - 30% OFF!
Fenotype - 45% OFF!
Horizon Type - 60% OFF!
HVD Fonts - 50% OFF!
Latinotype - 50% OFF!
Lettersoup - 50% OFF!
Paulo Goode - 20% OFF!
Positype - 50% OFF!
Resistenza - 50% OFF!
Rodrigo Typo - 50% OFF!
Swell Type - 50% OFF!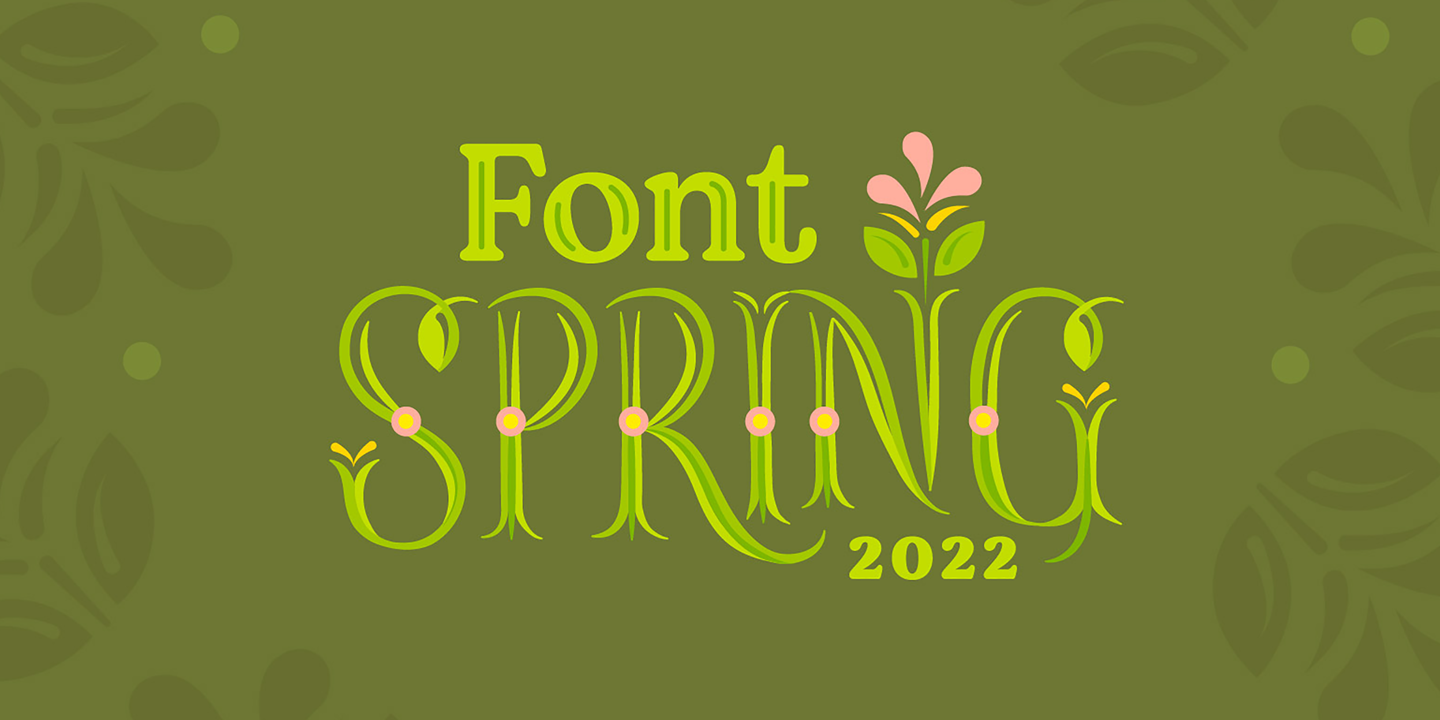 Essentials like Thirsty Script, Proxima Soft, Brandon Grotesque, and more are all available for unbeatably low prices! We hope you will take the time and check out all of the amazing deals. What are you waiting for?

Masthead set in Mastadoni & Proxima Nova, body set in Motiva
©2023 Fontspring. All rights reserved.

Follow us on Twitter

Like us on Facebook