Not signed up for our newsletter? Head here to get all this in your inbox.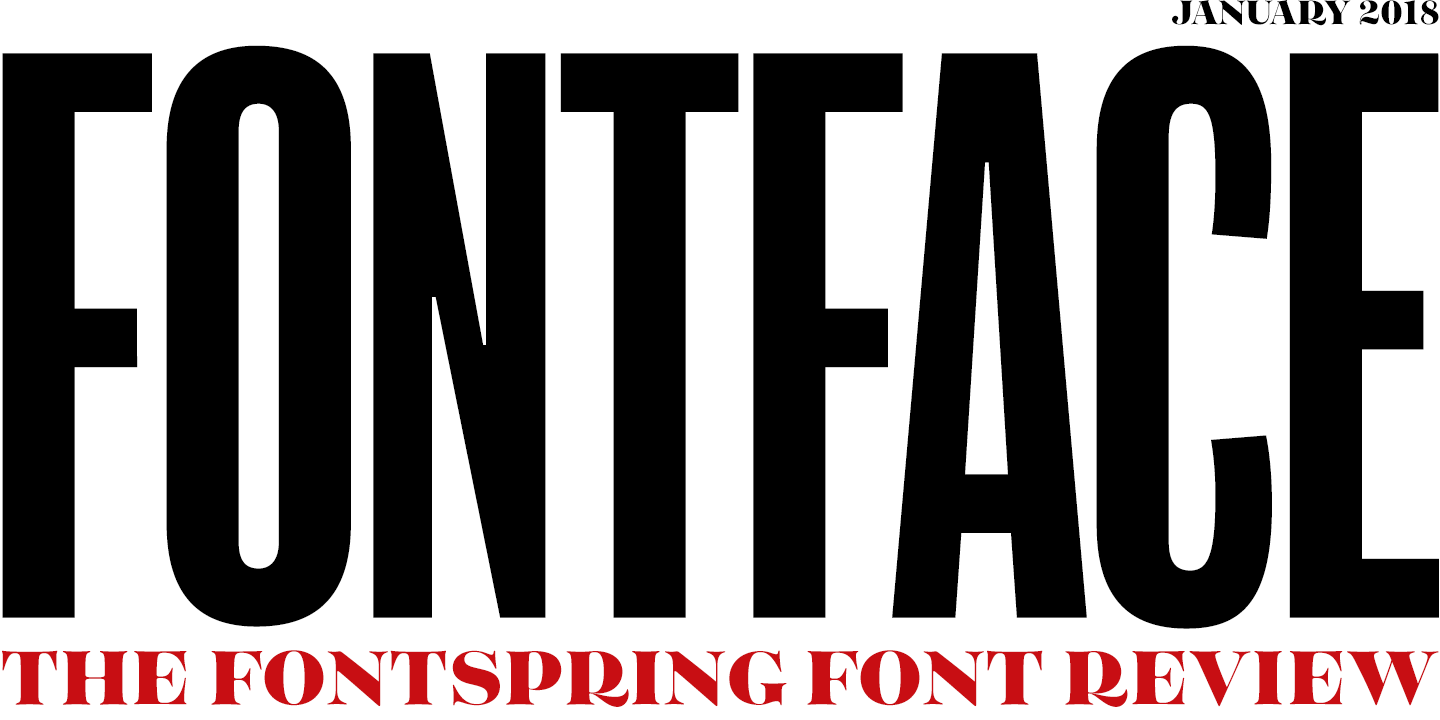 The stylish yet simple Karlo family features Slab, Sans, and Open variations. All have a distinctly modern feel. The open version has a decorative look, while the elegant slab and sans versions hold their own in both display and paragraph settings.

Karlo


The Northern Block

$79.00 $395.00

80% off until February 6th
The warm and welcoming Sonder family consists of a classic brush script and a strong sans. Sonder Script has a generous x-height, standard ligatures, and contextual alternates to keep things bright and energetic. Sonder Sans is an all caps font with varied widths that is anything but boring. Textured or clean, this family will brighten your winter day.

$32.50 $65.00

Introductory Offer - 50% off until January 31st
Neato Serif lives up to its retro name with its playful ball terminals and quirky swashes. The high-contrast hand-drawn letterforms have a subtle texture for a bit of a weathered vintage look.

$11.50 $23.00

Introductory Offer - 50% off until January 22nd
This sequel to W Foundry's super-clean sans is a slab that looks great in any format. With a narrowed structure, Kappa Vol. 2 remains extremely readable, and feels sturdy and stabilized in bold and thin weights.

Reg $60.00 Now $21.00 until January 20th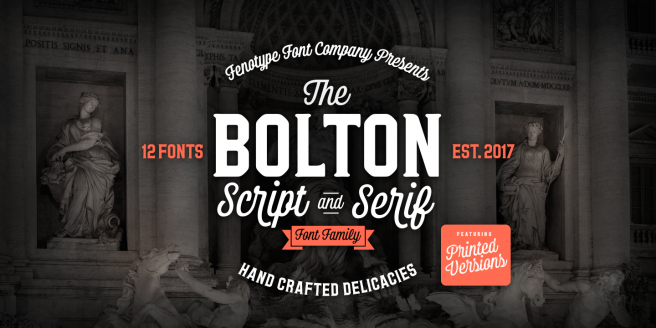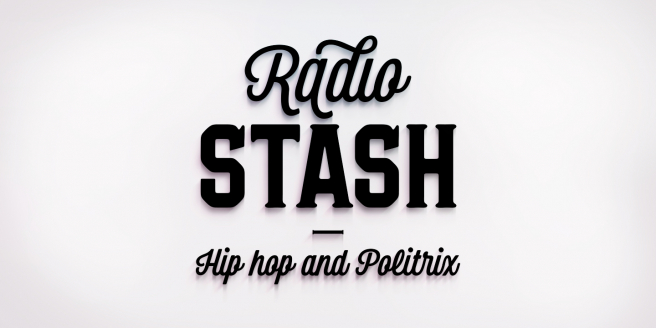 Reg $980.00 Now $147.00 until January 15th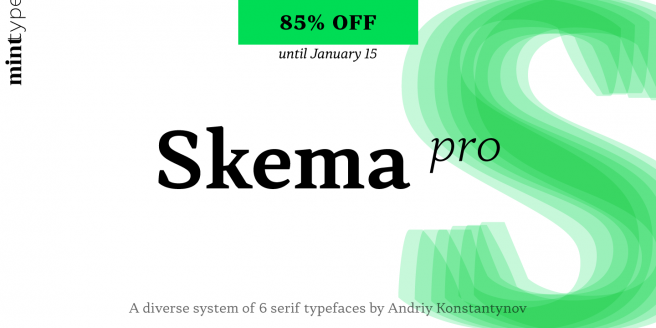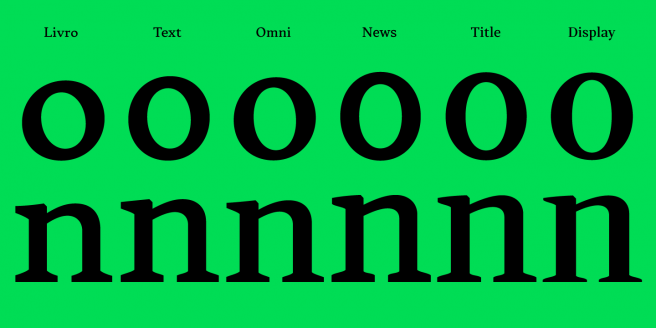 Reg $79.00 Now $55.30 until January 12th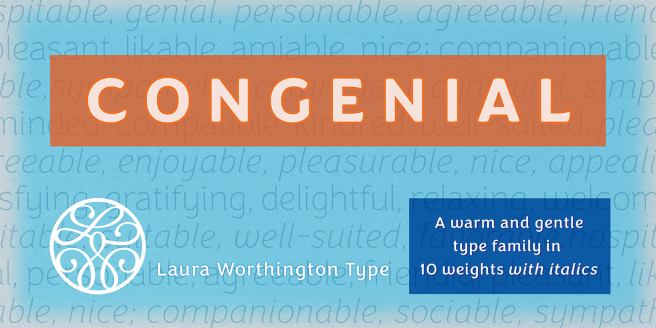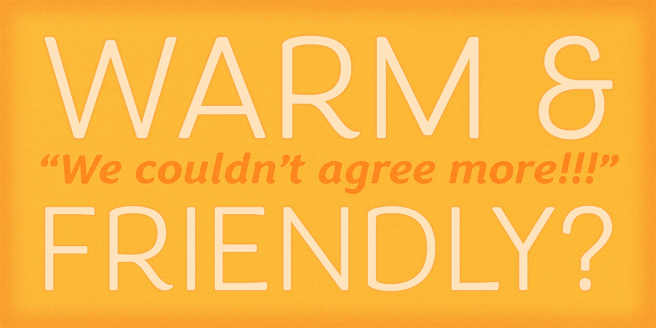 Reg $16.00 Now $6.40 until February 1st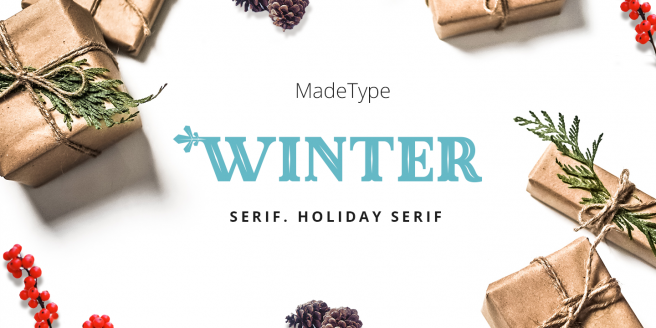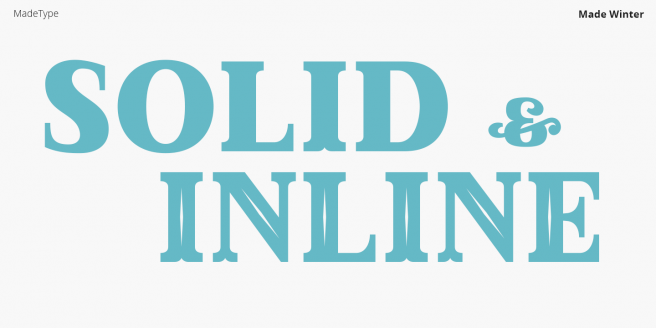 Author Paul McNeil provides this list of eye-opening typefaces that have broken ground in the history of design and communication.
Peter Bilak shares his experience with artist Hansje van Halem, a graphic designer who blurs the lines between image and type. Learn how he brought her complex layered type project into production.

As IBM began shedding its Helvetica skin, they wanted to design an iconic typeface that accurately reflected their brand. Take a look behind the scenes at the making of IBM Plex.

Masthead set in Balboa & Tenez, body set in Questa Slab & Tenso
©2023 Fontspring. All rights reserved.

Follow us on Twitter

Like us on Facebook