In a Nutshell...
We want to pay you to send customers to the best font distributor on the planet. Our large library of meticulously catorgorized fonts combined with powerful discovery tools give you a platform to make serious money selling fonts. Refer your valued audience to us with confidence and earn money for every customer you send our way.
That's right! Fontspring will pay a 17% affiliate commission on all orders that you send to our site from your domain or through an affiliate refby code. We calculate the 17% on the base price of the font license. Customers are linked to you for 90 days, so any purchases they make in those 90 days will earn you affiliate royalties.
A Great Interface
Manage and view stats on all your affiliate links through our intuitive affiliate portal.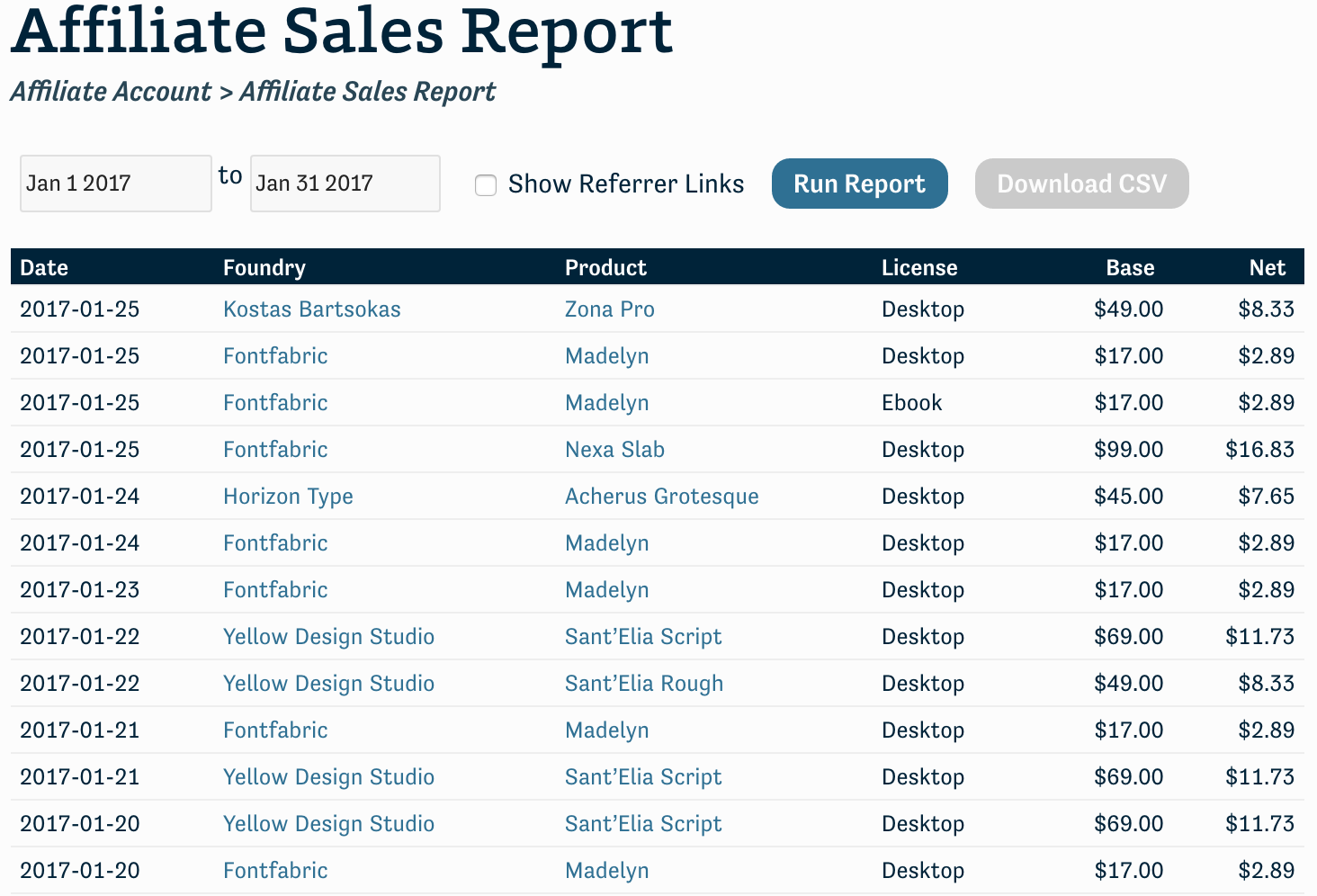 Monthly Payments
Payments are sent monthly via direct deposit, wire transfer, or PayPal.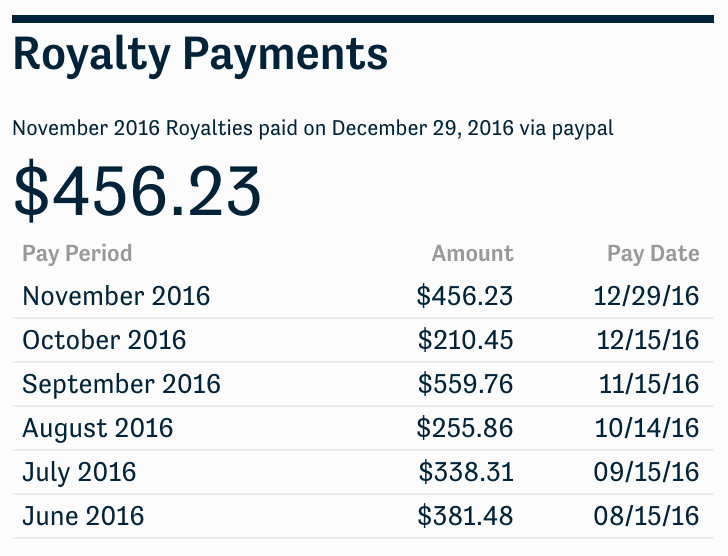 Real-time Support
We'll help you get set up through email, twitter, or by phone.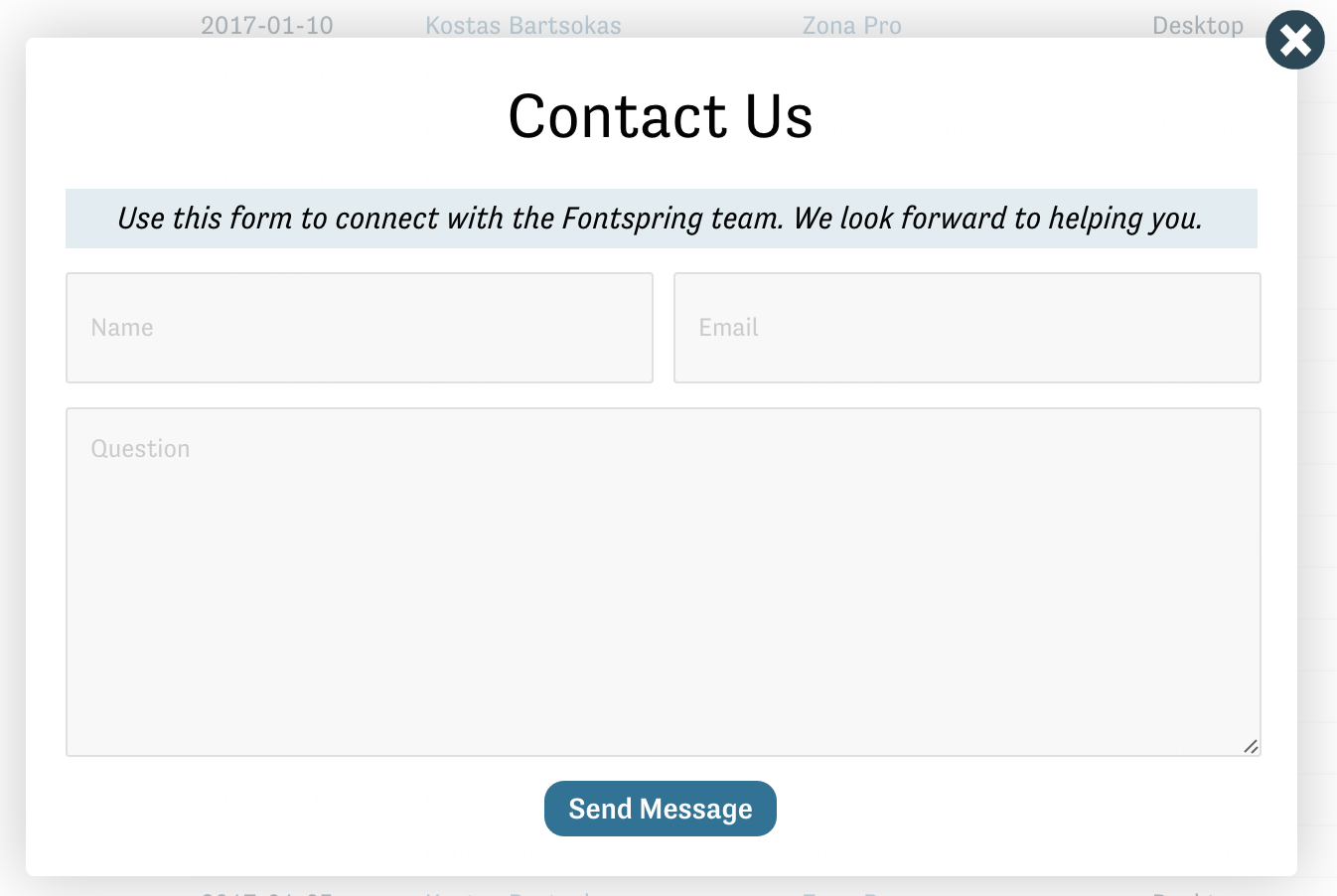 Oh yeah, did we mention our industry-leading 17% affiliate commission?
We promise to take care of you and your audience. We try to treat everyone the way we want to be treated: with kindness, common-sense, and fairness. The first step is rewarding you for sending customers to us in the best way we know how...with cold hard cash.