COLT BLACK
Colt is a western and display slab font family. This typeface has six styles and was published by Fort Foundry.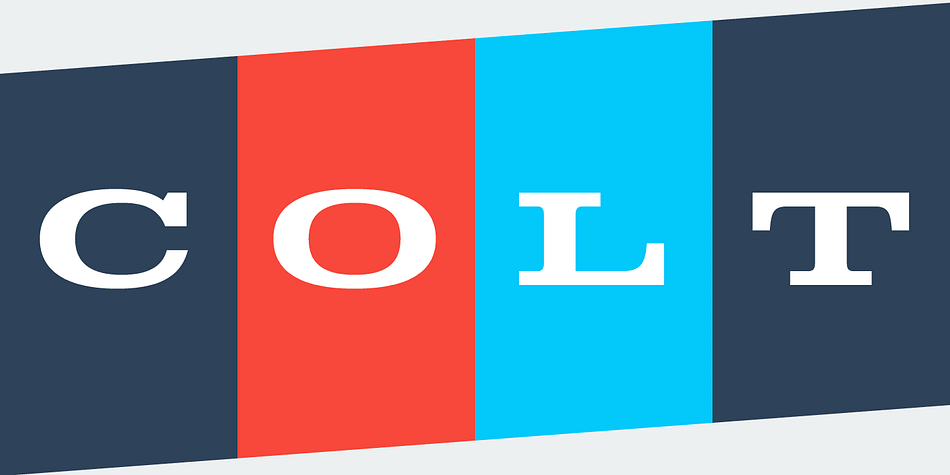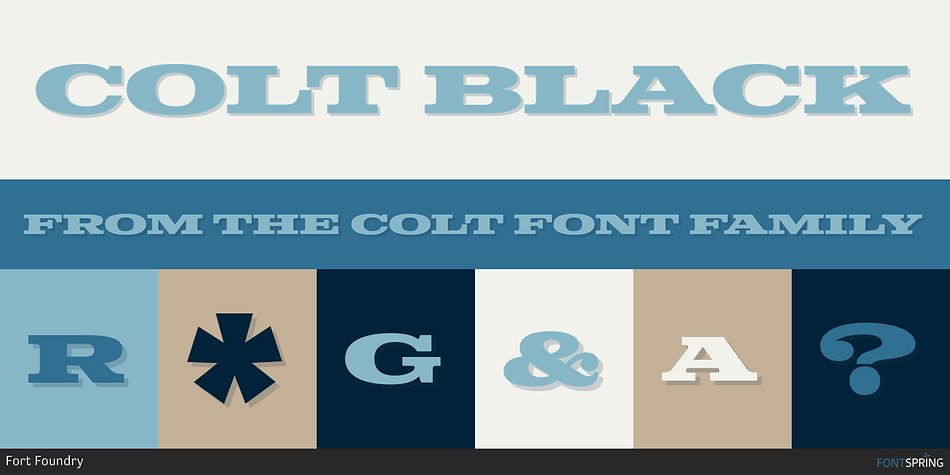 Like a muscle car from decades ago, Colt aims to balance unbridled power and finesse. The wide letterforms arose out of a love for type found on motor vehicles made in the sixties. As the typeface took shape, the characters utilized the Clarendon style with attention to its ball terminals to anchor the design. The result yields a new take on the extended slab-serif genre in a wide array of weights.
Many text or headline typefaces are created to conserve space in order to fit more characters on a line. Colt stands on the opposite side of the spectrum with generously wide letterforms. Though horizontal space is thrown out the window, this family lends itself to vertically tight spaces while retaining legibility.
Colt can work well as the primary typeface in a composition with a bent towards logotype. Or, it can play a supporting role in the design. A softer companion was also created, aptly titled Colt Soft.