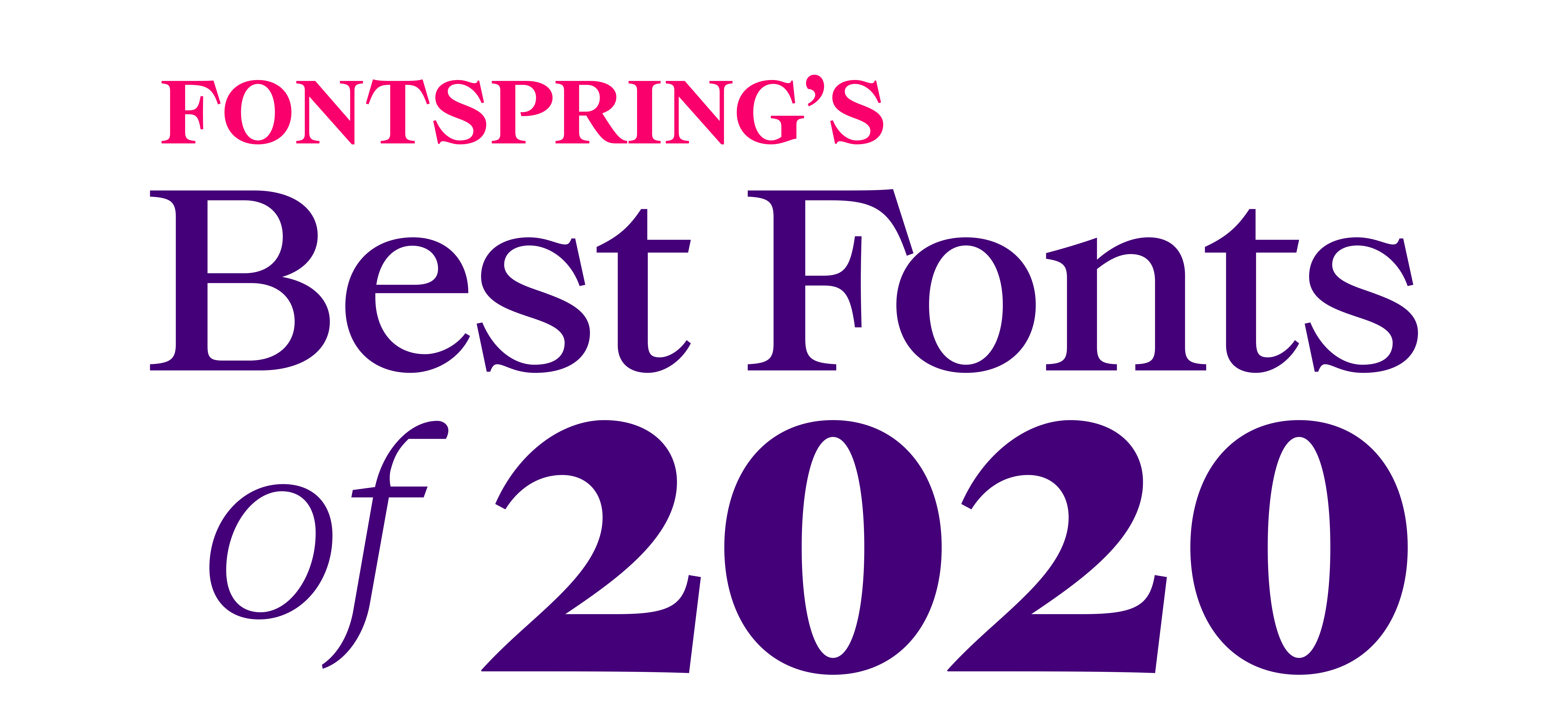 Time flies! Has it already been a year since our last Best of list? (Technically, no. It hasn't. But who's counting, right?) We've scoured the font families that debuted on Fontspring in 2020 and chosen our favorite 42. Six of those families were nominated by several members of the Fontspring team, and are listed here as "Top-Tier Typefaces".
With 2020 in hindsight, many of us never want to look back, lest we turn into a pillar of salt. However, amidst turmoil, conflict, and tragedy, we must seek out beauty and harmony. In a year when many of our designers experienced loss and loneliness, they still brought their A-game. So for the fourth annual "Best of Fontspring" list, we've dared to look back at the past year in order to find 42 typefaces that were inspiring and worthy of recognition.
We've also chosen six "Top-Tier Typefaces" that seemed to score the most votes among our team: Árida (Latinotype), Audacious (Paulo Goode), Bruna (Antonio Lechuga), Etna (Mark Simonson), Firelli (Typejockeys), and Freigeist (René Bieder). We hope you'll take a second look at these, and consider adding them to your library. It's worth noting that Zetafonts has four fonts in this list. Meanwhile, Sudtipos came in a close second with three, and Latinotype, René Bieder, and Locomotype each had two fonts on the list.