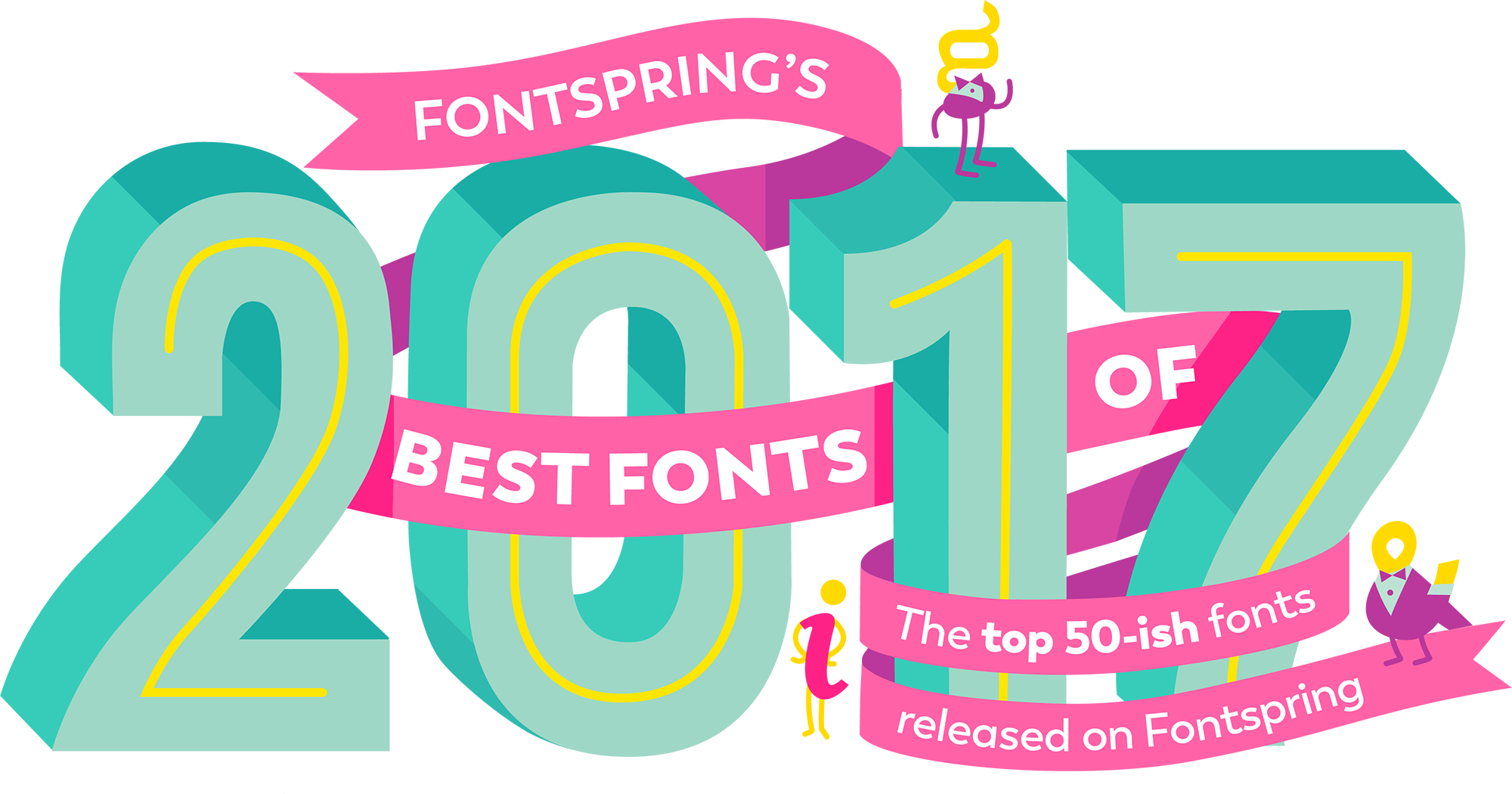 Fontspring is proud to present the best fonts of 2017. From sleek sans serifs, to striking slab serifs, to fun display families, this list includes only the highest quality font families released this past year. Out of almost 2,000 families released on Fontspring in 2017, we whittled the list down to the 60 top fonts shown below.
By its very nature, a list like this is fairly subjective. What does "best fonts" actually mean? To get that answer, we started by analyzing sales figures for 2017. We included several font families primarily because they were a hit with customers...these are great looking families that also sold very well on our site. Other families were added to this list not because they necessarily sold as well, but because they were the epitome of what a typeface could be: gorgeous and painstakingly crafted by skilled designers.
And we had a lot of families to choose from. There were almost 2,000 families released on Fontspring this year, so whittling that list down required a lot of back and forth. In fact, we were shooting for a list of 50 top fonts and we couldn't quite do it. But we had to draw the line somewhere, and what we ended up with was 60 fonts that cover the wide range of styles and classifications we feature on our site.