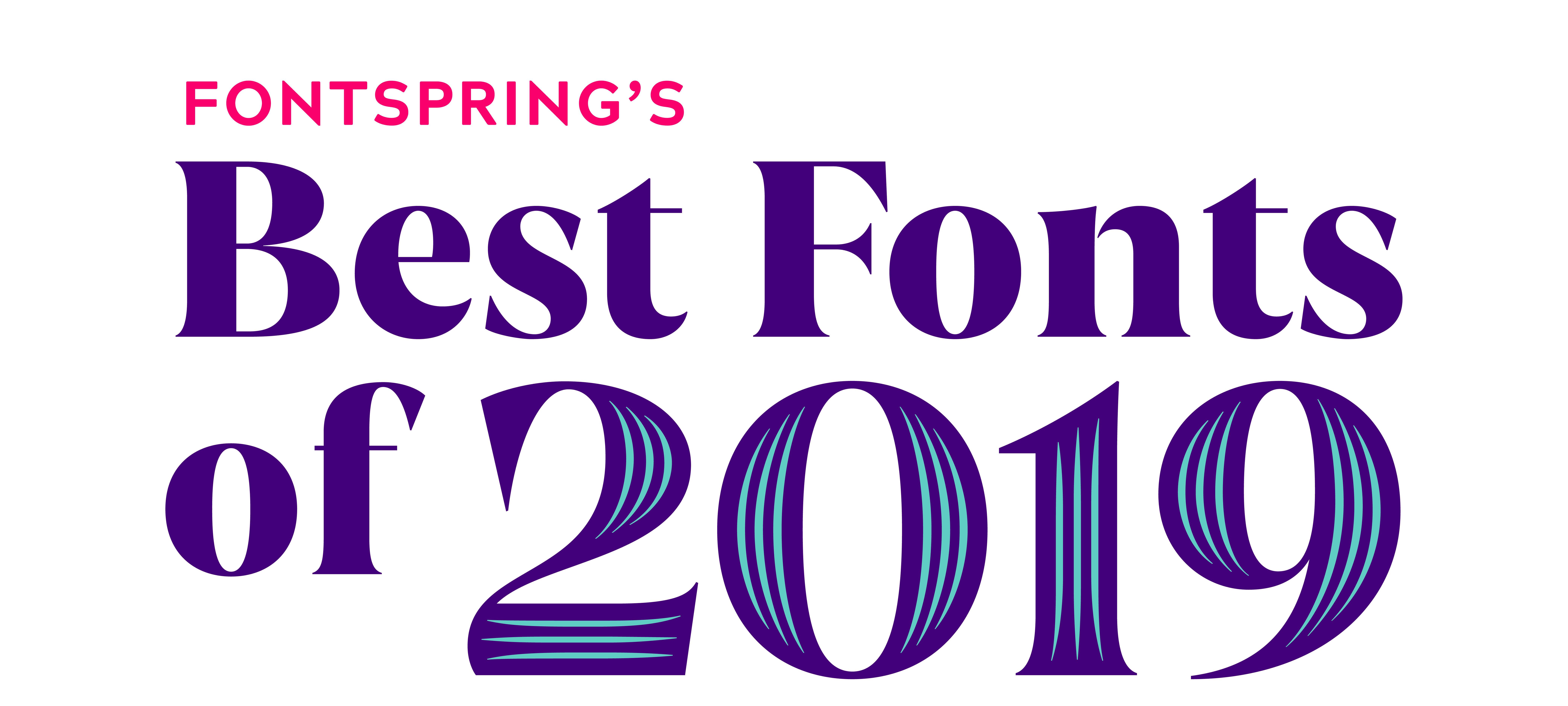 As 2020 hits us over the head with bad news, perhaps now is an ideal time to take a step back, and focus on the good. We've sorted through the 1,057 new font families that Fontspring released in 2019 and hand-picked our favorites. Five of these were clear standouts and have been noted as "Top-Tier Typefaces." Here is our list.
Choosing our top typefaces of the year is never an easy task. It often feels like we're comparing apples to oranges; some are large families while other typefaces we've picked may only consist of one font. It's a good reminder that we value quality over quantity. For our third annual "Best of Fontspring" list, we've chosen 45 typefaces that were released in 2019 that are excellent examples of the diverse and beautiful array of fonts available through our site.
Once again, five of these typefaces seemed to turn our heads more than the rest, and deserved to be called "Top-Tier:" Ahimsa (Satori), Kristopher (Vintage Voyage), Morison (Fenotype), Noah (Fontfabric), and Radal (Untype). Some were bestsellers and others flew under the radar, but all of these font families were fresh, beautiful, and unique enough to catch our attention.