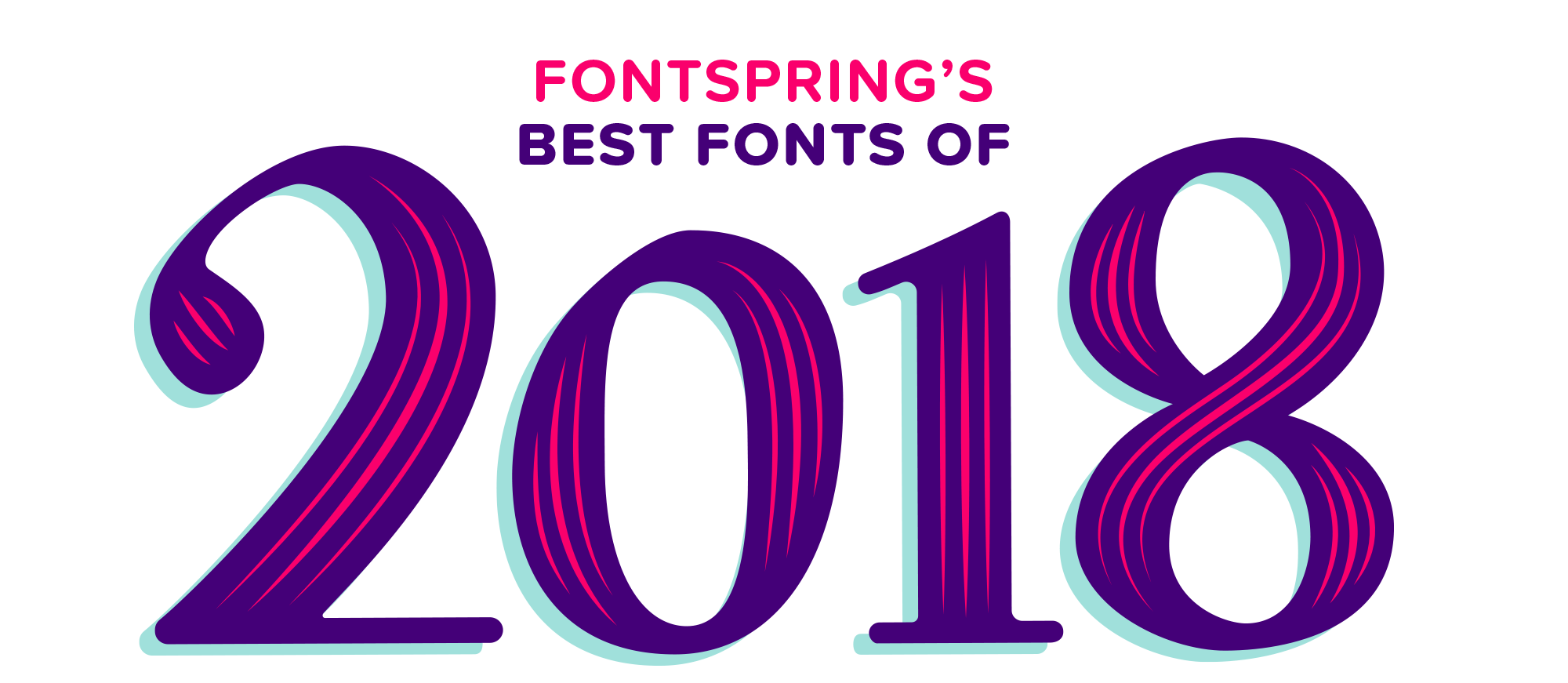 Fontspring is proud to present the best fonts of 2018. Below is our official list of the highest quality font families released on Fontspring that have exceeded our expectations and offered something fresh to our growing library of fonts. This year, we've also chosen six of our own personal favorites, and marked them as Top-Tier. In a year of strong serifs and standout sans, these are our picks.
As we witness the ebb and flow of various typography trends, it's important to highlight quality fonts that will stand the test of time, not just flashes in the pan or bestsellers. For our second annual "Best of Fontspring" list, we've collectively hand-picked 57 font families from 2018 that deserve recognition and are indicative of the artistic quality, innovation, and diversity that Fontspring has come to represent.
In the end, we agreed that six families stood out from the rest and deserved to be called "Top-Tier": Recoleta (Latinotype), Mont (Fontfabric), Artifex (Connary Fagen), Hermann (W Foundry), Double Porter (Fenotype), and Mackay (René Bieder). Some are bestsellers, while others may have flown under the radar, but we hope to help bring all of these beautiful gems to light so their design and craftsmanship can be appreciated and applauded.